Is it possible for a remote actor on the other side of the world to completely take over your smartphone and everything on it? If this month's announcements in US government-backed research on mobile-device security are any fair indication, the answer could well be yes.
At Black Hat in Las Vegas this past week, Fifth Domain and other outlets reported that Department of Homeland Security (DHS)-affiliated sources revealed that millions of smartphone users -- not only in the US, but around the world -- could be impacted by what may be the mother of all mobile-device security vulnerabilities. Specifically, DHS-funded research shows that a combination of common vulnerabilities embedded at the firmware level in smartphones sold by all four major US carriers and others may allow bad actors "to escalate privileges and take over the device," according to Vincent Sritapan, a DHS program manager at the Department's Science & Technology Directorate.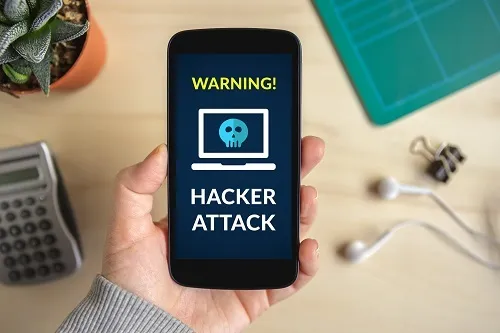 Perhaps unsurprisingly, Sritapan also noted that DHS will be conducting security research on securing end-to-end call encryption because of ongoing vulnerabilities in the current telecommunications framework.
Well before the discoveries of Spectre and Meltdown, security researchers have long held that a complete compromise of a device's operating system could be achieved through a firmware-embedded backdoor. Now, the recently reported smartphone vulnerabilities are "burrowed deep inside the operating system," latently lying in sufficient secrecy such that a user would not know if data from his or her phone has been compromised, according to Kryptowire founder Angelos Stavrou.
The snowball began rolling on this debacle two years ago, when Kryptowire -- a security firm "jumpstarted" by both DHS and DARPA -- announced that it had discovered that several Android phones sold by major US retailers had been severely compromised and exploited at the firmware level. The subject phones were discovered to have been actively and clandestinely collecting and transmitting troves of user personal data and device-use data, including:
Text messages (ultra-powered with keyword targeting)
Contacts
Call history (including phone numbers)
App use
Unique IMSI and IMEI numbers for the SIM card and the phone itself
The smartphones -- including, specifically, the Blu R1 HD -- were also reportedly found to have been remotely executing commands with escalated privileges, such as remotely installing and running applications without user consent and even reprogramming the phones entirely.
Blu, for its part, reported resolving the issue -- but that didn't stop Amazon from suspending sales of Blu's phones when, several months later, researchers found that this data collection and transmission was still occurring on Blu devices.
Kryptowire pointed the finger at Shanghai Adups Technology Co. Ltd. -- a Chinese firm that reportedly managed firmware updates on the compromised devices. And, indeed, this is not the first time China has been implicated in potentially inserting vulnerabilities in US products at the firmware level. In 2012, a serious backdoor was found in a Chinese-manufactured FPGA chip purportedly used by military and aerospace organizations (among other enterprises) -- although the security community largely went on to pooh-pooh the notion of intentional insertion.
According to the most recent DHS-backed research, devices affected by the recently announced smartphone vulnerabilities include phones sold by Chinese manufacturer ZTE. While ZTE claims that it has already begun "working with carriers [to] fix these identified issues," the news hardly bodes well for ZTE; after the Trump administration imposed severe sanctions against the firm this past spring, those sanctions were lifted only last month. (See ZTE Cleared to Return to Business After US Lifts Ban.)
Meanwhile, other Chinese telecom- and tech-equipment companies -- Huawei in particular -- have faced similar pressures over the years as US politicos have denounced their products for, in their view, representing untrustworthiness and a threat to national security.
These studies in turn led to the further investigation that turned up the present-day findings. Kryptowire reports that it notified all affected manufacturers in February, but that some of these manufacturers had not been forthcoming with their vulnerability disclosure processes or other information. Consequently, the only thing the company states it can be sure of is that the manufacturers are at least presently aware of the vulnerabilities.
The security troubles for smartphones do not end there. Also this past month, security researchers at Graz Technical University in Styria, Austria, reported that the Samsung Galaxy S7 was susceptible to the similarly crippling Meltdown -- an embedded security vulnerability at the chip level to which it was previously thought that S7s were immune. It is now speculated that Meltdown is quietly lingering on as many as tens of millions to hundreds of millions of phones around the globe.
Related posts:
—Joe Stanganelli, principal of Beacon Hill Law, is a Boston-based attorney, corporate-communications and data-privacy consultant, writer, and speaker. Follow him on Twitter at @JoeStanganelli.