Elizabeth Lawler, founder, CEO Conjur Inc. and now VP, DevOps security at acquisitor CyberArk, is well connected. Today, she posted a celebratory remark on her LinkedIn page -- that Conjur, a DevOps security platform, is now an open source project for all. So, she reached out on both LinkedIn and simultaneously to the entire open source community. Pretty good for a day's work.
Lawler, who has a doctorate in epidemiology from BU, is right at the front of a push to enable enterprise DevOps security that offers lightning-pace creation and development of software -- the DevOps work mode -- to continue without any of the downside that can be caused by working that quickly. It's vital to make sure that secrets are secure, and the rapidity of the DevOps culture means that the faster you go, the more risks you take with them.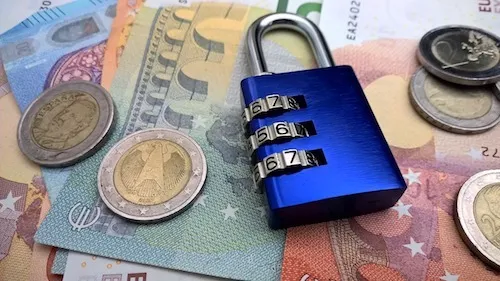 Security is unfortunately not usually included within DevOps initiatives. In a 2016 report from Gartner, "Top 10 Strategic Technology Trends for 2016: Adaptive Security Architecture," "…fewer than 20% of enterprise security architects have engaged to systematically incorporate information security into their organizations' DevOps initiatives."
The threat is a bit like a highly specialized spacecraft that's going where no man has gone before -- traveling and exploring ever faster -- but fragmenting and breaking up upon landing. CyberArk, which acquired Conjur in May, claims to have reinforced the spacecraft without slowing it down, if you will.
So what needs protecting? Within DevOps, there's a requirement to batten down security across a wide range of areas, broadly comprising HTTP services such as authentication, permission checks, secrets and public keys. There's also a need to perform dynamic updates, such as change secret values and enroll new hosts. It's a tough puzzle.
"There are lots of aspects to the DevOps methodology that make security a complex thing," Lawler told SecurityNow. "The tendency is for departments to adopt many security tools, not just one. There's no common tool or standard approach for everyone. [The workaround] is sometimes that there's a single super-privileged person who holds all the security credentials, and that's a big risk."
---
Get real-world answers to virtualization challenges from industry leaders. Join us for the NFV & Carrier SDN event in Denver. Register now for this exclusive opportunity to learn from and network with industry experts – communications service providers get in free!
---
According to Lawler, DevOps security needs to be "shifted to the left," -- that is, protection is applied and embedded as early in the software development process as possible, not after the fact. This is optimal because many issues can be caused by humans, and the number of hands that touch the software, either unintentionally or through misadventure. Another dynamic is that the key metric for software engineers and developers is the amount of code they deliver -- they're not measured on how many bugs they eliminate, and that can lead to a lack of experience in secrets management.
"When we founded Conjur in 2013, most of our customers needed to be security standards compliant. 2014 and 2015 marked the widespread adoption of DevOps and open source technology by larger enterprises," Lawler said. "So, we decided to work with the DevOps people because the IT security groups were not as close to next-generation security tools; we wanted to be the bridge between security, compliance and DevOps."
CyberArk currently has 50% of the Fortune 100 as customers.
Related posts:
— Simon Marshall, Technology Journalist, special to Security Now