Hadoop systems are the latest kind of servers to become infected with distributed denial-of-service (DDoS) bots. These kinds of servers are generally stable, as well as resource rich, and so would serve well in a malicious attack.
One of the reason that these servers are so stable is that Hadoop is an open source distributed processing framework that manages storage and data processing for big data applications running in clustered systems.
Security firm Radware issued an alert about the situation on October 25, and the company's researchers have been tracking it since September. The bot identifies itself as DemonBot, and it leverages the same Hadoop YARN bug previously seen in a Sora botnet variant. Radware notes that the bot has infected 70 servers as of now.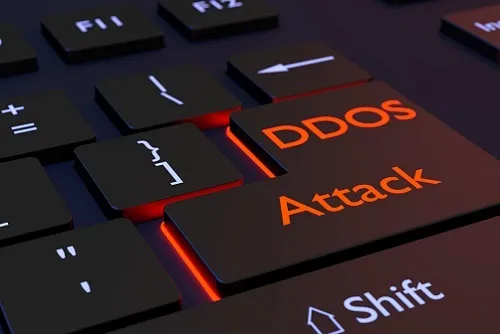 YARN -- Yet Another Resource Negotiator -- is a prerequisite for Enterprise Hadoop and provides cluster resource management allowing multiple data processing engines to handle data stored in a single platform.
The infected servers do not yet carry out a DDoS attack themselves. Instead, they scan the Internet for Hadoop installations that use a misconfigured YARN module.
This misconfiguration problem has been public for the last two years. If they find a misconfigured server, the attackers will then try to access an internal YARN API that was left exposed to external connections.
The exploit uses the API to deploy and run a custom YARN app inside a Hadoop server cluster. DemonBot's app is one that will carry out DDoS attacks. The attack vectors supported by DemonBot are UDP and TCP floods.
There is also a command and control (C&C) server associated with the bot. It provides two services:
A bot command and control listener service that allows bots to register and listen for new commands form the C&C.
A remote access command line interface allowing botnet admins and potential "customers" to control the activity of the botnet.
Starting the C&C service requires three arguments: a bot listener port, the number of threads and a port for the remote access command line interface.
When a new DemonBot is started, it will connect to the C&C server, which typically is hardcoded with an IP and port. If no port was specified for the C&C server, the default port 6982 is used. The C&C connection is plain text TCP. It then sends information about the infected device, such as the IP address, the port to use when communicating, the CPU architecture, and which operating systems is used.
As of now, the bot is in establish-itself mode. Radware recorded repeated attempts for "/ws/v1/cluster/apps/new-application" -- meaning that the threat actors are trying to activate the vulnerable API and get Hadoop to allow the embedded malicious application -- which slowly started in end of September and grew to over 1 million attempts per day for most of October.
At some point, the threat actors will try to use this bot for DDoS. The enslaved servers will be able to bring the resources they control to the arena and cause massive problems for the rest of the Internet.
Related posts:
— Larry Loeb has written for many of the last century's major "dead tree" computer magazines, having been, among other things, a consulting editor for BYTE magazine and senior editor for the launch of WebWeek.