Two days after an email admin security weakness was first reported, Deloitte is still not saying much about it. Nothing has been posted on the Deloitte Website and the public's righteous thirst for information goes unquenched. As a PR operation, it sucks. As an attack that could apparently have been easily prevented, it's a disaster.
Coming within two weeks of revelations about unsecured Equifax consumer data, the Deloitte problem seems to be on a smaller numerical scale, but the market value of the exposed data is unknown. Equifax exposed the private consumer information of about 143 million people in the US and the UK. In what little Deloitte has said, it quantifies its data loss to information it holds of about six clients. Data exposure was apparently caused by theft and exploitation of super-user admin authentication details for an email platform -- which looks like it could easily have been avoided.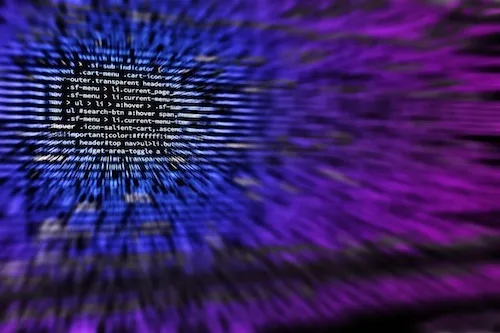 Two-factor security -- or the lack of it -- seems to be behind the relative ease of ingress as an attack gained access to confidential email information including text and attachments. Reportedly, data containing email addresses, usernames, passwords, IP addresses, architectural diagrams for businesses and health information may have been exposed by Deloitte adversaries. The extent is as-yet unknown, but given that Deloitte is suspected to have discovered the intrusion as early as October 2016, observers are questioning the scale of the breach versus public disclosure to date.
"Deloitte should have hired Deloitte," Ajit Sancheti, co-founder and CEO at Preempt Security, told SecurityNow referring to Deloitte's renowned cybersecurity consultancy business. "They seem to have had a laissez faire attitude to security. Even though they teach best security practice to their clients, they just didn't employ it internally. In this case, somehow, they allowed access to private credentials because there was no multifactor security [present]."
He speculates that when Deloitte first discovered the exploit in 2016, they thought it was a small enough incident to comfortably handle internally. But then it became bigger, and they've struggled to offer enough actionable information to clients without risking losing them.
"It's very difficult for them to be able to do that," said Sancheti. "Have they shown that they have done enough to operate within best practice here? That's still not clear to me. If Deloitte was compromised, did anyone actually see that at the time?" To date it's unclear how long the intrusion went unnoticed, or even if the intruder is still active in any capacity.
Deloitte is not being unfairly targeted for criticism. But many big enterprises are still tussling with security, and are not making good of it. That's not because they're unaware of the security risks, but because practically speaking, they are spending too much time triaging possible security concerns that require a solution. Hackers are probing everywhere, and... well, they might just be security fatigued and unable to make good decisions, like a climber snow-blinded on a mountain pass.
"In fairness, all large organizations are really struggling," Sanjeev Verma, founder and chairman of PreVeil told SecurityNow. Verma founded Airvana, the world's second-largest supplier of CDMA-based data infrastructure in 2000, and now he's back for another challenge. "The widespread security paradigm is perimeter defense, but that just doesn't work: companies continue to build walls around data, but no matter how tall they make the walls, people always find a way in."
---
Want to learn more about the tech and business cases for deploying virtualized solutions in the cable network? Join us in Denver on October 18 for Light Reading's Virtualizing the Cable Architecture event – a free breakfast panel at SCTE/ISBE's Cable-Tec Expo featuring speakers from Comcast and Charter.
---
Verma's firm has patented a new approach which follows his philosophy and assumes that servers, for example, will continue to be breached. PreVeil posits end-to-end encryption across the entire data lifecycle, so that servers never have access to unencrypted data. So, in theory, someone can set up a siege engine and storm the walls -- typically using brute-force, exploiting a vulnerability or targeting a super-user, as in the case of Deloitte. But all they get in PreVeil's new paradigm, is encrypted non-sequitur.
Recent attacks on apparently bulletproof institutions have the appearance of hacking individuals or groups wanting to make a point or running a vendetta; Deloitte may have become an "honor-target" because of the very cybersecurity practice it runs. Equifax may have been brought low by hackers interested in smearing the name of a company charged with large-scale security of intimate consumer data. CCleaner may have been targeted because the small PC cleanup utility was being acquired by security giant Avast.
"There will be more attacks and more panic. I guess we may know more [about motivations] in the next few weeks," said Sancheti.
Related posts:
— Simon Marshall, Technology Journalist, special to Security Now