Last year was a record-setter for the security market, but not in a good way. Over the 12 months of 2017, there were more than 5,200 data breaches recorded around the world -- more than previously seen in any other year, according to a new report.
By the end of 2017, there were 5,207 known data breaches, a 20% increase over the previous high-water mark set in 2015, according to a study conducted by Risk Based Security, a cyberanalystics specialist.
Additionally, more than 7.8 billion personal records leaked in 2017, a 24.2% increase over 2016, when there were 6.3 billion records exposed, according to the report, entitled "2017 Data Breach QuickView Report," which the company released February 6.
In looking back at 2017, Risk Based Security analysts found that data breaches started around the time US workers started to receive W-2 tax forms, and continued nearly unabated until the end of the year.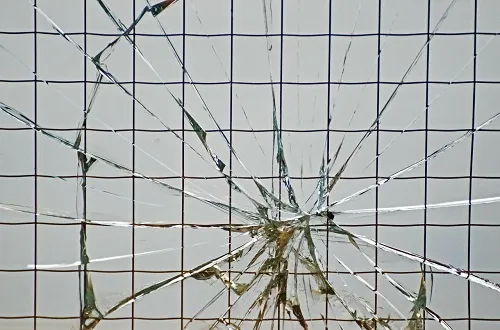 "We knew things were off to a bad start once the phishing season for W-2 data kicked into high gear," Inga Goddijn, an executive vice president with the company, wrote in the report. "But by the time April 18th came and went, breach disclosures leveled off and we went into summer hopeful the worst was behind us. Unfortunately, that wasn't the case."
Researchers also noticed that the type of data breach that caused the most damaged changed over the course of 2017. While hacking has exposed more personal records over the past eight years compared to any other type of cyber incident, last year more records were exposed through what the study calls "inadvertent online disclosure," where personal or sensitive information is exposed accidentally over the Internet.
While hacking exposed 2.3 billion records last year, the accidental releasing of personal and sensitive information accounted for 5.4 billion of all records exposed during that 12-month period.
Aetna is a prime example.
In August, the records of more than 11,000 patients were exposed. The reason? The insurance company used an outside vendor to mail out letters containing information about patients with HIV. The glassine on the envelopes was large enough to allow anyone to see the information inside -- no great hacking skills were needed.
---
The fundamentals of network security are being redefined -- don't get left in the dark by a DDoS attack! Join us in Austin from May 14-16 at the fifth-annual Big Communications Event. There's still time to register and communications service providers get in free!
---
Aetna eventually paid $18.3 million in fines to the New York State Attorney General's Office, as well as court settlements after customers filed lawsuits against the company.
In terms of the types of organizations that sustained the most damage during 2017, the report found that the business sector accounted for 39.4% of all breaches. This was followed by:
Medical: 8.1%
Government: 7.2%
Education: 5.3%
The report also details that companies are bad at detecting breaches. In 2017, there were over 3,900 breaches that were confirmed through a discovery method. Of that number, only 728 were found by the company or organization responsible for the data.
The remaining breaches were found by law enforcement, external fraud detection, customers or unrelated parties, which includes cybercriminals.
"While there is not a direct correlation between discovery method and interest in publicizing breach activity, this data does show that the majority of breaches still go undetected by the compromised organization," according to the report.
Related posts:
— Scott Ferguson, Editor, Enterprise Cloud News. Follow him on Twitter @sferguson_LR.