As more data breaches make headlines each week, those executives seated in the C-Suite are starting to feel the pinch when it comes to these compromises in security. Specifically, more CIOs, CISOs and even CEOs are being shown the door after an incident, a new industry survey finds.
In North America, about 32% of all data breaches resulted in a C-level executive, president or even CEO of a company losing his or her job as part of the fallout, according to the study conducted by Kaspersky Labs and based on 5,878 interviews with businesses of all sizes from 29 countries.
The report, "From Data Boom to Data Doom: The Risks and Rewards of Protecting Personal Data," was released September 13.
Overall, about 42% of companies worldwide sustained a data breach in the last year, with the average incident costing enterprises about $1.23 million to clean up and repair the damage.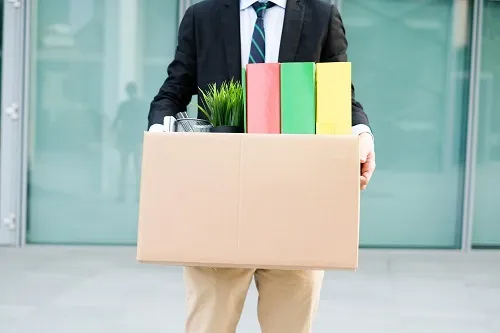 "I do believe this is a continuous, increasing trend over the past few years as more large-scale data breaches have made headlines," Rob Cataldo, vice president of Enterprise at Kaspersky Lab North America, wrote in an email to Security Now.
"In 2017, a wide variety of staff were let go from large-scale global companies as a result of data breaches: from CEOs to everyday employees who exposed the company customer data," Cataldo added.
As if to emphasize this point, British Airways is scrambling to explain how its website and mobile app were breached within the last several weeks, resulting in more than 380,000 customer records being stolen. It's not hard to imagine one or two executives being taken to task over this incident. (See British Airways Already Facing Lawsuits Following Data Breach.)
One reason why data breaches are increasing, and costing more executives their jobs, is the increasing reliance on cloud computing, including infrastructure-as-a-service (IaaS) and software-as-a-service (SaaS). (See AWS' Werner Vogels: 'Security Is Everyone's Job'.)
"Today, 20 percent of sensitive customer and corporate data resides outside the corporate perimeter, making that data much more difficult to control," Cataldo wrote. "When a data breach occurs, it's difficult to place the blame on specific staff, but it is one of the major consequences we are seeing over the past year."
Compliance pressure
In addition, new government rules and regulations, such as the General Data Protection Regulation laws now on the books in the European Union, are placing more accountability on companies. With fines as high as 4% of global revenue, enterprises will look to spread blame around, with the ax falling on those responsible to ensure compliance. (See European Union Braces for Liability Shift for Data Breaches.)
"For example, 72 percent of SMBs [small and midsized businesses] consider themselves well, or even perfectly, equipped for a data breach, yet only 25 percent can confirm that they have fully addressed the requirements for data protection as outlined by the GDPR," Cataldo added. "If an organization is not adhering to these laws, it can face strict fines and penalties, which can once again lead to blame and job loss amongst the C-suite."
With enterprises emphasizing that security is every employee's concern, the Kaspersky report found that lower-level workers also suffered job losses following a data breach. About 31% of companies sustaining a data breach last year let some employees go following a breach.
The Kaspersky report sidesteps the trickier issue of whether firing executives for a data breach is a justified punishment when security fails within the enterprise. After all, the Equifax breach of 2017 did lead to several dismissals, as well as federal charges against two different employees, including a CIO, for insider trading before the news was announced. (See Second Equifax Employee Facing Insider Trading Charges.)
In his email, Cataldo noted that security is a concern for every employee no matter their rank or position, and businesses need to be more careful and concerned when it comes to customer and corporate data.
"This report serves as a reminder that cybersecurity has real-life implications and is in fact everyone's concern," Cataldo wrote. "You can't pinpoint a specific job function and blame that staff for the cause of a data breach -- today, cybersecurity should be a priority and responsibility for everyone in the organization, from the C-suite, to third party contractors, interns and beyond."
Related posts:
— Scott Ferguson is the managing editor of Light Reading and the editor of Security Now. Follow him on Twitter @sferguson_LR.