In time for the 2018 midterm elections Tuesday, cybercrooks have come through with one last scam to turn a quick buck.
On November 4, Amanda Rousseau, a security researcher with Endgame, took notice that someone had started to redirect those searching for the popular Vote411 website to another page that offered up scareware in an effort to shakedown would-be voters for money.
The Vote411 website got a recent boost when comedian John Oliver promoted it on his Last Week Tonight show on HBO. The website is www.vote411.org, but the cybercrooks behind the redirect created another page listed as www.vote411.com, which tricks the user into going to the site. The idea is that many users won't notice the slight change in the domain name and will click through.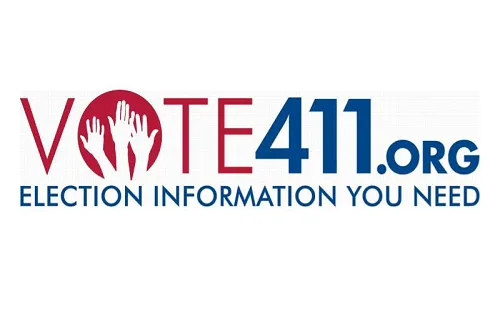 It appears that the scam only takes advantage of iOS users searching for the site, and there are several redirects to add to the confusion.
In a post on Twitter, Rousseau created a short video to show how the scam works. If someone lands on the .com site, they are redirected to another website that claims that their device is infected with Pegasus spyware.
Was watching @iamjohnoliver and discovered that vote411[.]com was redirecting to a site trying to distribute "Pegasus Spyware" malware only on IOS. Recorded the redirects: pic.twitter.com/KxoJGBZWbg

— Amanda Rousseau (@malwareunicorn) November 4, 2018
However, it does not appears that the cybercrooks behind this scam have the ability to infect iOS devices with Pegasus, which had been developed by an Israeli security firm and first discovered in 2016.
In response to Rousseau's tweet, Lukas Stefanko, a security researcher with ESET, found the same issue when tracking the site. He wrote: "This is scareware, it is not going to infect device with binary. Most of the time, it leads people to SMS subscription or to lure credit card details. Basicaly, [sic] it is aggressive advertisement implemented by site."
In the lead-up to the 2018 elections in the US, cybercrime of all kinds has been a significant issue, with government agencies and security firms sending out a number of warnings in the weeks leading up to today's vote. (See On Eve of 2018 Midterm Elections, All Eyes Still on Cybersecurity.)
For instance, Carbon Black noted in its quarterly report that the firm found 20 different voter databases for sale on the Dark Web. (See Carbon Black: 20 Voter Databases for Sale on the Dark Web.)
Related posts:
— Scott Ferguson is the managing editor of Light Reading and the editor of Security Now. Follow him on Twitter @sferguson_LR.