Criminologists have long advocated "getting into the mind" of the criminal in order to spot behavioral patterns, and ultimately, proactively foil future similar criminal activity -- think of the plot of Spielberg's Minority Report.
There's little difference between real-life or online crime in that sense. Although anyone assuming that the Dark Web is highly secure -- and is therefore the de factovenue for illegal trading -- may increasingly be wrong.
The very nature of the Dark Web may be changing as traders seek the most appropriate venue for their wares, according to a report released earlier in June entitled "Seize and Desist" from Digital Shadows, a US and UK digital risk and threat intelligence firm.
"It's become customary to expect a game of 'whack-a-mole' with Dark Web criminal markets," Michael Marriott, research analyst at Digital Shadows, told Security Now. "Since 2013's seizure of Silk Road, law enforcement's takedowns have been swiftly followed by a new market filling the void."
Until now, that is.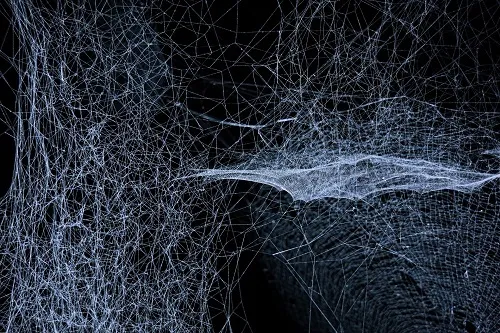 Takedowns of Alphabay and Hansa
Counterintuitively, the report finds evidence that instead of an entity being "whacked" and then simply respawning elsewhere on the Dark Web, there are increasing advantages to be found from moving to a presence on the Clear Web.
A good example of this is the 2017 takedown of two illicit markets on the Dark Web: namely AlphaBay -- also known as operation "Bayonet" -- and Hansa, which demonstrated the power of partnership between the FBI, DEA, Dutch police and Interpol. Between the two of them, AlphaBay and Hansa were responsible for the trading of well over a quarter of a million different illegal commodities including drugs, firearms and cybercrime malware.
With the assistance of BitDefender, Dutch police and Europol discovered Hansa's hosting infrastructure in the Netherlands, and on June 20 2017, took the site down by seizing servers physically located in the Netherlands, Germany and Lithuania, arresting two admins located in Germany.
Meantime, Operation Bayonet, run between the FBI and the DEA, arrested a Canadian citizen living in Thailand on July 5, 2017, seizing servers in Canada and the Netherlands. Cryptocurrencies worth millions of dollars were frozen and seized, and the message was sent that the Dark Web was visibly accessible both by criminals and law-enforcement alike.
"Operation Bayonet demonstrated that hosting a market on the Dark Web does not guarantee its integrity and security," Marriott said. "However, the Dark Web never held a monopoly on cybercrime. Blockchain DNS presents an opportunity for cybercriminals to decentralize the domain ownership, which they hope will make their sites more resilient to law enforcement efforts."
The role of Blockchain DNS
The use of Blockchain DNS, although it somewhat predates the takedowns of AlphaBay and Hansa, is apparently gaining support from the global criminal underground because of its decentralized and highly secure hosting capabilities.
For example, Jokers' Stash, the notorious stolen credit card detail resale site, switched to Blockchain DNS a while ago on the basis that this makes it less susceptible to law enforcement takedowns, according to Digital Shadows. (See Saks Fifth Avenue, Lord & Taylor Hit With Massive Data Breach.)
OpenBazaar, which uses blockchain DNS on the Clear Web, is a steadily growing marketplace where buyer and seller are linked together in a secure peer-to-peer environment, and where data is distributed across the web rather than in a central database. Because it's based on open source software, OpenBazaar is free to use, each person contributes equally to the network, and is responsible for their own data. It's an open, highly secure model which on paper makes it beneficial for single users, although it also means that it is open to abuse.
---
Boost your understanding of new cyber security approaches at Light Reading's Automating Seamless Security in Carrier & Enterprise Networks event on October 17 in Chicago! Service providers and enterprises receive FREE passes. All others can save 20% off passes using the code LR20 today!
---
The report also points out that previous residents of the Dark Web are scattering towards conducting and concluding transactions using the free, ultra-secure Telegram messaging app, which is available to anyone who wants to download it (although Apple did just pull it from its App Store, reportedly worried about the appearance of child pornography).
"Almost one year after Operation Bayonet... criminals appear to have fallen back on alternative means of interacting online, such as blockchain hosting, Telegram, and Discord," Marriott said.
"We should also remember that for the Russian-speaking cybercriminal community, the Dark Web was not as popular as closed forums on the Clear Web. With services like bulletproof hosting widely available, it's often more attractive to host a site on the Clear Web; administrators can ensure security, but also increase [the] user experience," Marriott added.
Related posts:
— Simon Marshall, Technology Journalist, special to Security Now