Cybercrime discussions have historically focused on how it happens. Specifically, what the technical parts of it are composed of and how does it work. Malware types, security holes and the prevention of attacks are concrete and can be described and understood.
Less understood and discussed is the overall system of cybercrime.
This is where criminals, victims, policing and security professionals, companies, nation states, financial institutions, service and support mechanisms will interconnect with one another for a composite of the whole ecosystem.
This is where the "Into the Web of Profit" report comes in.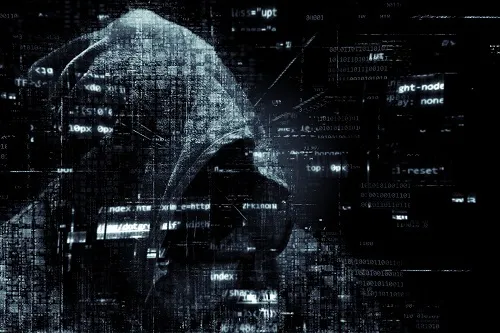 Commissioned by UK security vendor Bromium and written by Dr. Mike McGuire, the Senior Lecturer of Criminality at the University of Surrey, the nine-month investigation showed cybercrime, which is viewed by many as a business metaphor, is not as adequate description.
Rather, McGuire found through his investigation:

A more appropriate metaphor is an economy, not a business; a structure functioning as a literal "Web of Profit" -- a hyper-connected range of economic agents, economic relationships and other factors now capable of generating, supporting and maintaining criminal revenues at unprecedented scale.
To give some idea of the scale of this, the cybercriminal economy is thought to generate at least $1.5 trillion in revenue every year. (See DHS Secretary Kirstjen Nielsen: Cybercrime Will Reach $6 Trillion Annually.)
This type of economy also has some major components -- as would be suspected. For example:
Illegal online markets that sell drugs, counterfeit goods and the like account for about half of the total revenue -- $860 billion.
Theft of trade secrets and IP is said to account for just over a third of cybercriminal revenue, with a value of $500 billion.
Revenues derived from trading in stolen data, such as credit and debit card information, banking log-in details, loyalty schemes and the like bring in $160 billion. Since it is a lower-risk activity, it may be more attractive than the original data theft.
In a surprise number, ransomware is thought only to account for $1 billion in revenue. While still significant, it is nowhere as large as some of the other sectors. (See Ransomware: Still a Security Threat & Still Evolving.)
---
The fundamentals of network security are being redefined -- don't get left in the dark by a DDoS attack! Join us in Austin from May 14-16 at the fifth-annual Big Communications Event. There's still time to register and communications service providers get in free!
---
McGuire found that the emergence of this complex and multi-layered cybercrime economy suggested a fundamental shift in the very nature of cybercrime itself. The overt acts of crime became less central features of the criminal ecosystem when compared to the services and platforms that feed off and support crime.
These platforms become increasingly low-investment, high-yield and low-risk operations.
The result is a shift towards platform models of criminality, mirroring shifts in the contemporary global economy that have been characterized as "platform capitalism." This would be the model Facebook uses, generating revenues by offering just a platform and then harvesting the data.
For a cybercriminal, this means exploitation of legitimate platforms along with the creation of new types of illicit platforms.
While the report goes into far deeper detail than that which can be summarized here, the interconnectivity of cybercriminals that is shown by it must be considered when trying to understand the nature of the risks that are going to be faced by the enterprise.
Related posts:
— Larry Loeb has written for many of the last century's major "dead tree" computer magazines, having been, among other things, a consulting editor for BYTE magazine and senior editor for the launch of WebWeek.