Cyber criminals are increasingly building a network of hidden tunnels to carry out sophisticated command and control (C&C) attacks against banks and other financial institutions in order to steal a wealth of personal data, according to a new industry study.
While these types of attacks are not new, they have increased since the 2017 Equifax breach where over 146 million personal records were taken -- one of the largest data breaches in history. (See Equifax Filing Sheds Light on 2017 Data Breach Carnage.)
Moreover, most of these attacks go undetected for months, according to the report, "2018 Spotlight Report on Financial Services," which security vendor Vectra released June 20.
Using its own Cognito detection and threat-hunting software, Vectra collected metadata and network traffic from 4.5 million devices from banks, financial institutions, as well as other enterprises, between August 2017 and January of this year.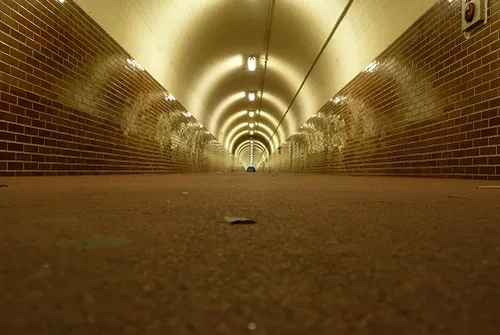 The results showed that for every 10,000 devices across all industries, there are 11 hidden exfiltration tunnels that were disguised as encrypted web traffic and used to steal data. However, when only looking at banks and other financial services, that number increases to 23 tunnels per 10,000 devices.
Additionally, Vectra researchers found within the financial markets that there for every 10,000 devices, there are 16 hidden tunnels disguised as unencrypted web traffic.
The goal, however, remains the same: To create a C&C attack that can siphon away personal data away from the network without raising an alarm for months. In the case of Equifax, that data included driver's license numbers, email addresses, Social Security numbers and more.
"The problem is hidden tunnels are normally used by legitimate applications for day-to-day business," Chris Morales, the head of security analytics at San Jose-based Vectra, wrote in an email to Security Now. He added that while this type of attack is more prominent in the US and Western Europe, researchers have also seen incidents in Asia as well.
---
Now entering its fifth year, the 2020 Vision Executive Summit is an exclusive meeting of global CSP executives focused on navigating the disruptive forces at work in telecom today. Join us in Lisbon on December 4-6 to meet with fellow experts as we define the future of next-gen communications and how to make it profitable.
---
"These need to be well understood and mapped out. If these legitimate applications are able to bypass the firewall, then it is very easy for an attacker to do the same," Morales added. "Financial institutions should map out the use of applications and how those work. Organizations should also monitor their encrypted traffic (as well as unencrypted traffic) to identify the misuse of traffic by malicious actors. This requires understanding how network traffic is supposed to behave and looking for the underlying behaviors that are an indicative of an attacker using hidden tunnels to control remote systems or to exfiltrate data from the network."
Unlike other cyber crimes that target the financial industry that rely on insiders leaking data -- intentionally or by accident -- Morales notes that use of these hidden tunnels is driven by outside attackers looking to crack into the networks, and taking advantage of the increase in encrypted traffic that is managing its way around corporate firewalls. (See Firewall Fail: IT Can't Identify All Network Traffic.)
In addition, since many banks use their own systems of tunnels to route traffic between the wider Internet and internal servers, these types of attacks continue to be tricky to detect.
"The use of hidden tunnels in financial institutions is not new with the Equifax breach," Morales added. "Many financial and web apps as well as system administration tools use hidden tunnels to communicate to the internet and to internal servers. Attackers use the same techniques as legitimate apps to hide within approved traffic that is able to bypass enterprise firewalls."
Related posts:
— Scott Ferguson is the managing editor of Light Reading and the editor of Security Now. Follow him on Twitter @sferguson_LR.