While issues of unemployment and the stability of nation-states usually dominate business headlines, several of the world's most dynamic economic regions are increasingly viewing cyber attacks, and the fallout that follows an attack, as the greatest risk enterprises face today.
In a report released this week, the World Economic Forum (WEF) asked 12,000 businesses executives in 140 different countries about the risks their firms face day-to-day. Although unemployment and underemployment took the top spot, enterprises are increasingly concerned about cyber attacks. (See Data Breach Can Affect Company's Long-Term Stock Price.)
In fact, businesses in Europe, North America and East Asia rank cyber attacks as the greatest risk to growth and stability. Overall, cyber attacks rank fifth when all global regions are considered. In 2017, by comparison, cyber attacks ranked eight on the WEF's business risk list.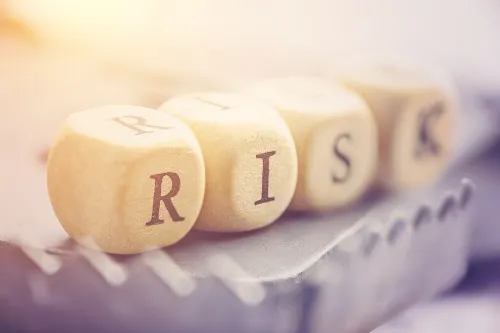 "Unsurprisingly, cyber-attacks tended to be flagged as a concern in the world's more advanced economies. Of the 19 countries that ranked it number one, 14 were from Europe and North America (the others were India, Indonesia, Japan, Singapore and the United Arab Emirates)," according to a November 12 summary of the report's findings.

Other risks that global businesses face include energy price shocks, fiscal crisis, terrorist attacks, critical infrastructure failures, social instability, failure of national governance, failure of financial institutions and failure of regional or global governance.
Steve Durbin, managing director of the Information Security Forum, a non-profit organization that studies cybersecurity and risk management, noted that no matter where businesses are located throughout the world, basic security concerns remain the same.
In an email to Security Now, Durbin noted:

Security professionals are facing progressively complex cyber security threats. Their key challenge remains unchanged; to help their organizations circumnavigate labyrinths of uncertainty where, at any moment, they could turn a corner and encounter cyber security threats that exact severe business impact. In the face of mounting global threats, organizations must make disciplined and wide-ranging commitments to ensure that practical plans are in place to adapt to major changes in the near future. Employees at all levels of the organization will need to be involved, from board members to managers in non-technical roles.
Nathan Wenzler is a senior director of cybersecurity at Moss Adams, a Seattle-based accounting, consulting and wealth management firm. In an email, he notes that the World Economic Forum usually does not take a technology-focused approached to its analysis, which shows that cyber attacks are now a concern for all levels of the enterprises, and not only a security or IT concern.
"That is what's most key in this report: that cyberattacks aren't being viewed as solely a technology problem, but rather as a broader economic, political and sociological risk to a nation's stability and well-being," Wenzler wrote. "It's a perspective that's been changing a lot over the last few years, where information security is rightfully seen as a risk management issue, and the technology is merely the tool in which to enforce and automate the risk mitigation strategies needed."
Wenzler added that reports, such as the one by the World Economic Forum, show that cybersecurity remains a concern for everyone, and that security needs to be part of an enterprise's business plan. (See Security Needs to Start Speaking the Language of Business.)
"With the increasing amount of cyberattacks taking place world-wide, along with the tangible damage and impact these attacks have on citizens, businesses and governments, it's a critical time for everyone, everywhere to view this not solely as a technology problem for engineers to solve, but as much broader risk problem to be addressed at all levels of business and government across the globe," Wenzler added.
Related posts:
— Scott Ferguson is the managing editor of Light Reading and the editor of Security Now. Follow him on Twitter @sferguson_LR.