Cryptomining malware remains a growing problems for enterprises, as well as an increasingly lucrative venture for cybercriminals cashing in on the volatile cryptocurrency market, according to a report from McAfee Labs released this week.
In the second quarter of this year, McAfee researchers recorded 2.5 million new samples of cryptomining malware. When security professionals and researchers first began to take notice of this trend during the last three months of 2017, McAfee recorded only 400,000 samples. All told, researchers recorded over 5 million old and new samples of this particular type of malware during the most recent quarter, according to the September 25 report: "McAfee Labs Threats Report: September 2018."
Additionally, the nature of cryptomining malware continues to change.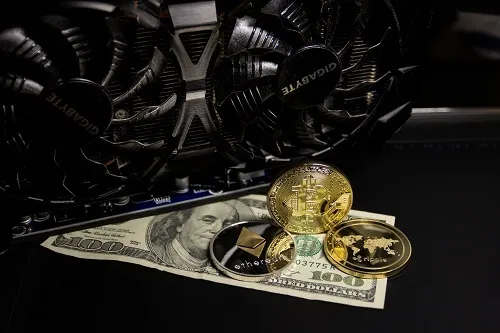 For instance, McAfee researchers found that some forms of ransomware, which is still considered a top threat following the WannaCry and NotPetya outbreaks in 2017, have been retooled with cryptomining capabilities. (See Xbash Malware: Dangerous Mix of Threats.)
Cryptomining is also moving beyond hijacking PCs, with malware targeting smartphone operating systems and hardware, such as ADB.Miner, which took advantage of a flaw in some versions of Android to mine for Monero currency, especially in China and South Korea, according to the report. (See Android Crypto Mining Attacks Go for Monero .)
All this is taking place as the market for cryptocurrency, including Monero and Bitcoin, continues its volatile run. Since hitting a high of over $19,000 in December of 2017, the price of Bitcoin has steadily declined, especially over the summer of this year due to concerns with the currency, according to Bloomberg.
At the end of the day's trading on September 25, Bitcoin's price was listed at $6,363.53, according to Coindesk.
In an email to Security Now, Raj Samani, McAfee's chief scientist, noted that despite the dip in the price of Bitcoin and other cryptocurrencies, these cryptomining schemes are easy to pull off and remain lucrative, unlike ransomware, which requires more technical skills, as well as the collection of the ransom from the victim.
"Compared with well-established cybercrime activities such as data theft and ransomware, cryptomining is simpler, more straightforward, and less risky," Samani wrote. "All criminals must do is infect millions of systems and start monetizing the attack by mining for cryptocurrencies on victims' systems. There are no middlemen, there are no fraud schemes, and there are no victims who need to be prompted to pay and who, potentially, may back up their systems in advance and refuse to pay. The goal of the perpetrators is to monetize their criminal activity by expending the least amount of effort, using the fewest middlemen, and executing their crimes in the shortest time possible and with the least risk of discovery."
Ransomware remains a significant concern, according to the McAfee researchers. The company's report found that malware samples that exploit software vulnerabilities increased 151% during the second quarter of this year.
This type of malware is what led to the numerous ransomware attacks the world saw in 2017.
The other noteworthy findings in the McAfee report include an increase in JavaScript malware, which jumped a staggering 204% between the first quarter and second quarter of this year. All told, researchers found 7 million new samples of JavaScript malware.
At the same time, attacks against PowerShell, which had been popular with fileless malware developers for some time, slowed to only 15% growth quarter-over-quarter. Instead, McAfee finds that attackers are turning toward using LNK shortcuts, which point to Windows-executable files, to deliver malware to users.
McAfee found that samples of malware delivered through LNK increased 489% over the past year.
Related posts:
— Scott Ferguson is the managing editor of Light Reading and the editor of Security Now. Follow him on Twitter @sferguson_LR.