When discussing the role of a company's security team, the focus of the subject often gets drilled down to "how well are we being protected?" But there's a lot more to security than just firewalls and router maintenance.
Whether it's employee training, board reporting, or press and media communications, security feeds into almost every business unit in a more nuanced fashion than many corporations admit. It is no surprise that with such cross-functional interdependencies in the corporate environment, having processes to more effectively work and communicate across departments can go a long way for security teams.
If you don't already have a cross-functional security process in place, here are some quick tips to get started.
Start at the source
First, consider the role that your security team plays in the overall structure of your company and how its responsibilities ultimately tie back to more disparate parts of the hierarchy such as HR, corporate communications and legal.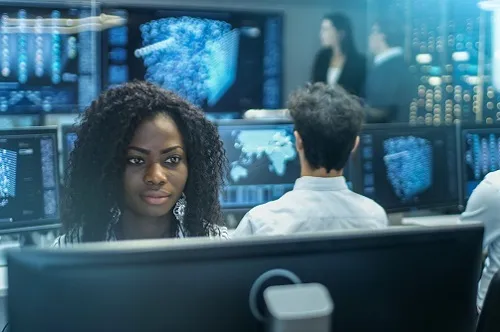 In the past two years, millions of personal records have been hacked from the databases of major corporations. Whether it was the 150 million records lost in the Equifax breach, the staggering 340 million records lost in the Exactis breach, or the almost inconceivable 1 billion records lost by Yahoo in 2016, it's clear that security is struggling to keep pace with the hackers who are putting them on the back foot day in and day out. (See House Bill Would Create Federal Standards for Data Breach Notifications.)
But why? What is it about security that's lacking? More importantly, what can be done to help other departments mitigate the damage that almost always falls back on the shoulders of the security department when a breach like this is disclosed?
Training is the key
When discussing the role that a security department can play in helping to mitigate both the risk and the impact of a potential breach, training is a key part of the conversation. For example, using cross-functional security processes to have your security department work closely with your HR team can mean employees are trained earlier and more effectively on the risks that they should be aware of when using workstations attached to the corporate network.
Similarly, if the security department gets their corporate communications team up to speed on the technical aspects of a breach, the press has the opportunity to get a clearer and more detailed picture of the exact nature of what data was lost rather than resorting to simple hyperbole to describe the attack.
Security departments can also create an open dialogue between themselves and upper management, as well as the board. This ensures that internal audits of employee practices, behaviors, and risk factors can be assessed and amended from the top down. (See Security Needs to Start Speaking the Language of Business.)
Making everyone's job easier
Security departments are often overwhelmed with the sheer number of potential hacks and attack vectors that are assaulting corporate networks every day.
Much of this comes down to the data that a specific corporation is holding onto and how valuable it is to the hackers trying to steal it. However, it's also a result of disjointed communication practices that leave much of the rest of the company out of the training necessary to know what threats to look out for.
Auditing how your security department links up with the other business units surrounding it is vital to ensuring everything from your network security to your payroll processing runs as smoothly as possible.
By incorporating more streamlined cross-functional security processes into every aspect of your company's business, you can lessen the strain felt by your security department while also increasing the guarantee that the data of your customers, clients and internal staff will remain safe from any bad actors that may come your way.
Related posts:
— Rishi Bhargava is the co-founder and vice president of marketing for Demisto, a security startup that focuses on collaborative and automated security operations platforms for enterprises. Prior to founding the company, Bhargava was vice president and general manager of the Software Defined Datacenter Group at Intel Security. He has also held executive positions at McAfee.