An ongoing campaign by Russian-based groups that targets the Industrial Control Systems (ICS) of US-based utilities has shown the continuing weaknesses of this infrastructure used to protect critical infrastructure, and why a new security approach is needed.
The latest sign that ICS security needs to be rethought and revamped is a Wall Street Journal article that details a year-long campaign to infiltrate US utilities by a Russian-backed group alternatively called Dragonfly or Energetic Bear.
What's more disturbing is this state-sponsored group penetrated so-called "air-gapped" networks, which are supposed to be isolated from the publicly available Internet. However, research has previously shown ways to bypass these defenses. (See A New, Invisible Threat Jumps the Air Gap.)
These newly discovered attacks are prompting the US Department of Homeland Security to issue new warnings about ICS. This adds to previously notices from the FBI and the US Computer Emergency Readiness Team (US-CERT). (See FBI & DHS Accuse Russia of Hacking Critical Infrastructure.)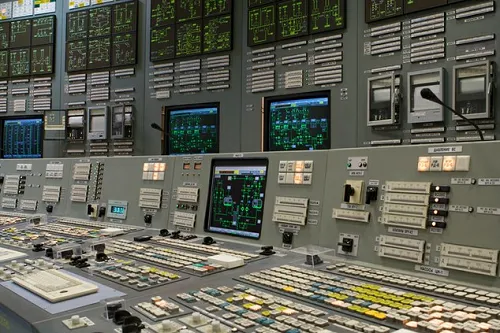 What makes ICS, along with supervisory control and data acquisition (SCADA) systems, such a security liability is that attackers could conceivably shut down or damage systems within the utility, as well as spy on users and data, or take blueprints and other critical information.
In many cases, it appears that the attackers use a variety of methods to gain access to ICS and SCADA systems, including spear phishing and water-holing. In several cases, the access came through targeting third-party contractors working on the systems.
"They got to the point where they could have thrown switches," Jonathan Homer, chief of industrial-control-system analysis for DHS, told the Journal.
Earlier this year, the Information Security Forum, a non-profit security advocacy group, released a report warning that attacks by nation-states have been on the rise as the world enters a new era of cyber warfare. (See ISF: Nation States, AI Will Upend Enterprise Security.)
These types of ICS and SCADA system attacks are part of that global escalation.
"Many ICS are now interconnected with enterprise IT or external networks and are becoming increasingly attractive targets for attackers," Steve Durbin, the managing director of ISF, wrote in an email to Security Now on July 24.
"Physically, ICS need protection from unauthorized access, interference and damage. But ICS-related information (e.g. commands to control machinery, critical monitoring data and user access credentials) also requires protection as it is key to their operation," Durbin added.
Durbin, along with the ISF, have been advocating for a different approach to security within the country's critical infrastructure.
"To improve the effectiveness of ICS security, organizations should immediately implement a tailored, collaborative and risk-based approach," Durbin wrote. "This includes a practical and structured method for enabling actions that deliver advantages over adversaries and competitors alike."
---
Zero in on the most attractive 5G NR deployment strategies, and take a look ahead to later technology developments and service innovations. Join us for the Deployment Strategies for 5G NR breakfast workshop in LA at MWCA on September 12. Register now to learn from and network with industry experts – communications service providers get in free!
---
Chris Morales, the head of security analytics at Vectra, a provider of threat management tools, noted in an email that in the past, ICS were well isolated from the outside world. However, third-party contractors and consultants, as well as different system administrators, have gained different levels of access over the years, making these systems more vulnerable.
"Moving forward, security teams need full knowledge of connected and interconnected assets, configurations, and the integrity of communications to successfully protect critical infrastructure," Morales wrote to Security Now.
Since most utilities have limited security staffs, monitoring these systems manually is typically not feasible. Instead, Morales advocates for more automation within the security process.
"It is crucial to have visibility inside the network that can adapt to the dynamics of growth and change," Morales added. "Organizations also need technology that automates the real-time analysis of communication, devices, administrators, and human behaviors on a converged network to detect intentional attacks or unintentional consequences."
Related posts:
— Scott Ferguson is the managing editor of Light Reading and the editor of Security Now. Follow him on Twitter @sferguson_LR.