"Davide" (a real person, but not his real name), a mid-level executive at a major international bank, would not be overly difficult to hack.
Like many employees of highly regulated financial-services firms, Davide is required to change his passwords at work regularly -- any time between once a week and once a month.
Do you think that Davide spends several minutes thinking carefully about a difficult password with sufficient entropy every week as he goes about his business? Or do you think that he uses a random character generator?
Well, let me give you some hints. Davide is a five-figures-a-year workaday cog in the corporate machinery. He does not work in compliance, IT, risk assessment or auditing. His everyday job involves a lot of routine punctuated by putting out fires caused by other people's oversights. His job involves a lot of stress. He likes his job (for the most part), he likes his company (for the most part), but he acknowledges he is underpaid and under-appreciated.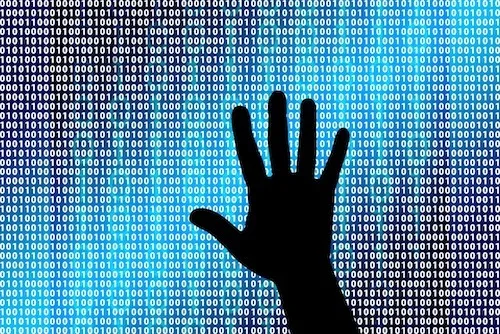 Davide is not very concerned about an unlikely breach of his personal work account. That sort of risk assessment lies outside of Davide's pay grade. Instead, Davide is concerned with business agility. He is not lazy. Rather, he has been consistently recognized as a top performer at his company. What he lacks in a fancy title, he more than makes up for in his ability to consistently bring value to his employer.
Davide just wants to get his work done.
So instead of practicing what we information-security know-it-alls preach as good security hygiene, Davide's work passwords typically contain the day of the week and a number. And that's all.
And I don't blame him one cotton-picking bit.
Davide is precisely the type of person security professionals are beginning to recognize these days
"If a cyber attacker has cracked an employee's password and your employee already changed their password you are still at risk," blogs Lance Spitzner, director of SANS Security Awareness at the SANS Institute. "Your people simply incremented that '1' in their password to a '2' and the bad guys know it."
Spitzer went on to point out that the old-fashioned notion of regular password changes is based on an outdated threat model -- dating back to when computers took 90 days to brute-force the average password. Now that low-power computers can brute-force typical passwords in a matter of seconds, argues Spitzer, it no longer makes sense to change passwords with any regularity.
These practicalities have finally caught the notice of the National Institute of Science and Technology (NIST) -- which recently released a new tome on new password-creation and password-management guidelines and other authentication issues -- NIST Special Publication 800-63B, "Digital Identity Guidelines". This new federal agency guidance has garnered a lot of attention lately because of its back-to-basics password advice -- expressly striking down the "change your password frequently" philosophy and a lot of other conventional password wisdom. (See NIST Redefines the Good Password.)
Of course, NIST is the self-same entity to blame for these very password woes to begin with -- in particular, NIST manager Bill Burr (as opposed to the actor and stand-up comic of the same name). Fourteen years ago, Burr proposed the very things that his agency now seeks to reverse: regular password changes combined with the imposition of overly complicated passwords with a mix of different types of characters. This latter common password tip-cum-requirement has been the bane of cybersecurity professionals for years.
"The simple truth is that passwords of that level of complexity are of extremely poor value in the real world. Brute-force attempts to try every possible combination, while inefficient, could crack your password in a few days or weeks of dedicated work on modern computers," observed cybersecurity blogger and Red Hat software engineer Stephen Gallagher six years ago. "Beyond that, despite the recommendations above, people tend to use passwords that are easier for them to remember (such as a common word or name, followed by a few numbers) … The degree of complexity is easy to measure with arithmetic, but it's very hard to put a number to 'How hard is it to remember?'"
Indeed, hackers have long caught on to such password tricks treating a zero and the letter "o" or a dollar sign and the letter "s" as interchangeable; password dictionaries frequently contain such variations -- and those passwords are just as easily crackable. Ditto for users like Davide who add a number or other characters at the end of a simplistic password. Patrick Hynds, founder and CEO of cybersecurity consultancy DTS, offers a more effective variation: instead of plugging numbers or nonalphanumeric characters at the end of the password, better entropy can be achieved by inserting a random or random-ish sequence of special characters mid-syllable.
"Not between syllables," Hynds clarified in a meeting last year of the Boston chapter of the National Information Security Group. "Right in the middle of a syllable -- because it will break the dictionary attack."
This pro tip notwithstanding, long passphrases have won favor over passwords of complete, complex nonsense among many InfoSec experts -- including those at NIST, according to the latest guidelines.
Conciding with NIST's official change of heart, Burr himself has since issued a personal mea culpa for this ill-fated password policymaking.
And hardly a moment too soon. Spitzner observes that users come to hate cybersecurity policies and their IT departments because of Byzantine password rules that get in the way of doing their jobs. In turn, this can lead to Shadow IT and other employee workarounds.
"Your company's success depends on users trusting you to take care of their sensitive information," urged Diego Poza in a blog post for Auth0 this past summer. "If you follow the NIST guidelines, they have a reason to put their trust in you."
Related posts:
— Joe Stanganelli, principal of Beacon Hill Law, is a Boston-based attorney, corporate-communications and data-privacy consultant, writer, and speaker. Follow him on Twitter at @JoeStanganelli.