Dynamic Name System (DNS) is one of the basic plumbing operations that makes the Internet work. It takes words that people understand and translates them into numeric IP addresses that the Internet understands.
It's not a perfect arrangement, by any means. It's 35 years old and insecure.
While DNSSEC is a protocol that makes these conversations happen securely within DNS, information from the DNS boundary to the requestor is not secured. DNS requests can be monitored by some central authority -- such as a nation state or data miner fairly -- fairly easy. From that, traffic can be obtained and blocking of certain sites be initiated.
This is what happened in Turkey in 2014 when the government blocked Twitter.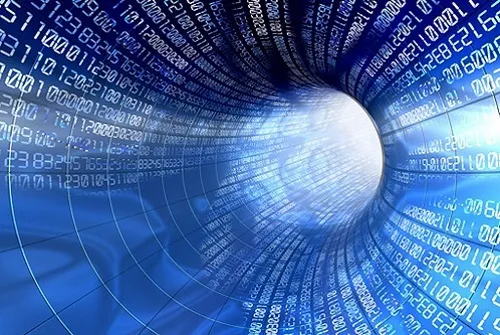 In most areas though, it's the ISP that does the direct DNS requesting, which then actually monitors user activity and resells that data to marketers. This ability to resell is related to changes in government law dating to 2017, which no longer requires user consent for that to happen.
Cloudflare, the San Francisco web hosting service, wants to change this.
The company have developed a system eponymously named 1.1.1.1, which bypasses the usual DNS system to deliver DNS resolution that is three times faster than Google's service. Not only that, but Cloudflare also notes:

Cloudflare will never store any information in our logs that identifies an end user, and all logs collected by our public resolver will be deleted within 24 hours. We will continue to abide by our privacy policy and ensure that no user data is sold to advertisers or used to target consumers.
Cloudflare also committed to "retaining KPMG, the well-respected auditing firm, to audit our code and practices annually and publish a public report confirming we're doing what we said we would."
Take that, Google.
Cloudflare's privacy aims go deeper than just beating Google at speed of resolution. 1.1.1.1 supports emerging new open standards such as DNS-over-TLS, which takes the existing DNS protocol and adds transport layer encryption, as well as DNS-over-HTTPS, which includes security and supports other transport layers and new technologies such as HTTP/2 Server Push.
Google has dabbled in trying out DNS-over-TLS, thinking that it might grab more of that information-rich DNS traffic and mine it. Other browser creators were loath to send all that traffic to Google, so the method has not truly taken off as of yet.
1.1.1.1 may be a way to increase adoption of it, since it doesn't data mine.
---
The fundamentals of network security are being redefined -- don't get left in the dark by a DDoS attack! Join us in Austin from May 14-16 at the fifth-annual Big Communications Event. There's still time to register and communications service providers get in free!
---
Getting 1.1.1.1 to work with whatever device a user has is fairly simple. Although this site has explicit instructions for most systems, it basically comes down to replacing the current DNS resolver address with 1.1.1.1.
This kind of altruistic effort by Cloudflare may end up improving the quality of the Internet for everyone. If it does, then the demand for the company's services may grow as it becomes even more ubiquitous in practice. But, this is one of the rare examples of a company following Spike Lee's imprecation to Do The Right Thing.
Related posts:
— Larry Loeb has written for many of the last century's major "dead tree" computer magazines, having been, among other things, a consulting editor for BYTE magazine and senior editor for the launch of WebWeek.