Business users and consumers alike are increasingly turning to their mobile devices for their computing needs, and where they go, hackers are sure to follow.
These attackers are creating more sophisticated and complex malware aimed at smartphones and other such devices, which have become the most vulnerable endpoints and at times an easy gateway into the corporate network.
All of that was on display during the GSMA Mobile World Congress show in February, when more than 107,000 attendees descended upon Barcelona armed with a variety of mobile endpoint devices and a high expectation of security. Cisco was one of the vendors whose job was to provide connectivity to those at the show and used its Stealthwatch Enterprise network security monitoring portfolio -- including its Encrypted Traffic Analytics software -- to watch those connections.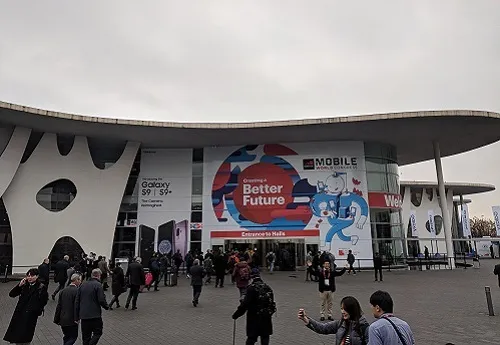 What the vendor found was that there were more than 32,000 security events during the show involving everything from ransomware to cryptomining.
However, the use of encryption was high, which was a good thing, though there were other issues, including the fact that many of the applications in use leveraged outdated encryption methods, which made them vulnerable to man-in-the-middle attacks, according to TK Keanini, principal engineer at Lancope Engineering at Cisco.
At the same time, it should be remembered that encryption, while important for any traffic crossing the web and wireless networks, also is being used by hackers.
"[It's] good as it protects the user while they transit public network, [but] bad because threat actors are using encryption, too, and the activity is also private," Keanini wrote in an email to Security Now. "Certain forms of encryption are weaker than others. In fact, the PCI Council this June will make it a compliance violation if you are not running TLS version 1.1 or higher. We saw a lot of TLS 1.0 at the show and this will be a problem come June if they want to pass their PCI compliance requirements."
Cisco officials saw the opportunity to put the wireless security technologies that they use for enterprise networks to test within a massive tradeshow environment teeming with broad range of unmanaged mobile devices from more than 200 countries.
What they found was a busy network, with a peak of more than 20,000 flows per second and a total of 55 million flows over the course of the show. In all, 85% of the web traffic was encrypted, and that more than 30 applications were using the outdated TLS 1.0 cryptographic protocol, complete with its various known vulnerabilities.
Other traffic numbers: more than 29 million TCP sessions, 23 million UDP sessions, 1.8 million ICMP sessions and more than a million audio/video sessions. In addition, there were more than 850,000 flows of peer-to-peer file transfer traffic, according to Cisco.
In addition, while Cisco detected those more than 32,000 individual security events, Keanini wrote that by using cloud-based security analytics and multilayered machine learning techniques, the vendor was able to reduce that number to 350 significant security detections.
Among the threats found were multiple types of Android malware, worms like Conficker, and SALITY and SMB discovery malware.
There also was adware, unwanted applications like Tor and BitTorrent, and cryptomining activity, where attackers use infected systems to mine cryptocurrenty. (See Malwarebytes: Cryptomining Surges as Ransomware Declines.)
"Threat analytics is about getting you the most relative and prioritized alarms to your attention," Keanini wrote. "There were an estimated 55 million sessions captured in a 2-day span; 350 is a much shorter list."
In a blog post, Keanini said that what the Cisco engineers saw during MWC reflects what they are seeing elsewhere, and noted that while not all the threats that were detected were using encryption, those that were ranked among the most severe. He also said that the attention hackers are paying to mobile devices shouldn't be surprising.
"The network was not like your normal corporate network," Keanini wrote to Security Now. "It was more like the ultimate BYOD network and we did not know what to expect. If anyone had any doubt that mobile devices are targeted by threat actors, these results clearly show that not only are they targeted but that the malware is sometimes at the OS or firmware levels."
---
The fundamentals of network security are being redefined -- don't get left in the dark by a DDoS attack! Join us in Austin from May 14-16 at the fifth-annual Big Communications Event. There's still time to register and communications service providers get in free!
---
In a report on mobile malware, Kaspersky Lab in 2017 detected more than 5.7 million malicious installation packages, 94,368 mobile banking Trojans and 544,107 mobile ransomware Trojans. The company also found significant rises in the detection of RiskTool programs and ransomware Trojans.
In a report last month, Microsoft found that phishing is the top cyberattack vector and that mobile users are three times more vulnerable to phishing. Part of the reason for these phishing vulnerabilities is that mobile devices don't have the same level of security as desktops. In addition, they have small screens that can be easily spoofed and there are wide pathways into the device outside of just email. (See Smartphones Remain the Most Vulnerable of Endpoints.)
The threat to mobile devices isn't going away, Cisco's Keanini told Security Now.
"Mobile devices have really become the most personal computers we operate on a daily basis and threat actors clearly find this attractive," he wrote. "Phones that have strict policies and are not 'jailbroken' are always the safer ones; but the one thing that shows up in the data is that wherever there is an opportunity for exploitation and persistence, these threat actors have innovated and developed successful malware."
Related posts:
— Jeffrey Burt is a long-time tech journalist whose work has appeared in such publications as eWEEK, The Next Platform and Channelnomics.