Customers of Chili's restaurants are suffering through some indigestion this week after the chain's parent company announced that some of its point-of-sale machines were hit with an unknown malware that stole payment data.
Brinker International -- the parent company of Chili's -- released a statement to notify customers of the data breach and that the chain is investigating the incident. Law enforcement is also involved.
Right now, it's not clear how much customer data was taken, although the company noted that the breach appears to have happened between March and April of this year. Chili's was notified of the incident on May 11 and issued its public statement shortly after that.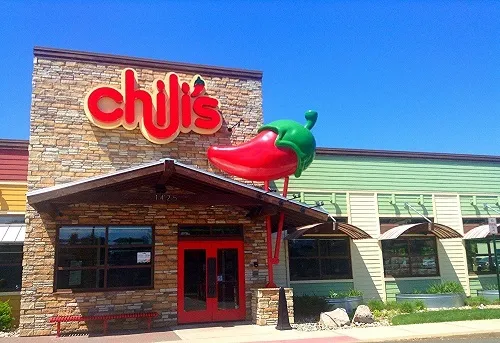 Like any restaurant, Chili's does not collect sensitive customer data such as social security numbers or full date of birth. It does, however, collect credit card and payment information from customers and this appears to be what the malware scraped from the PoS machines.
In its statement, Brinker noted:

Based on the details of the issue currently uncovered, we believe that malware was used to gather payment card information including credit or debit card numbers as well as cardholder names from our payment-related systems for in-restaurant purchases at certain Chili's restaurants. Currently, we believe the data incident was limited to between March -- April 2018; however, we continue to assess the scope of the incident.
Chris Roberts, chief security architect at Acalvio, a Santa Clara-based firm that provides advanced threat detection and defense solutions, noted in an email to Security Now that Brinker and Chili's did right by customers to notify the public about the breach instead of delaying the announcement.
However, what happened at the restaurants show how poorly protected PoS machines, and the data they process, are in these type of public spaces.
"Frankly, it's still too easy to gain access to PoS systems in restaurants," Roberts wrote. "High traffic areas and hidden behind the scene areas are riddled with the very systems that retain our information and many restaurants still leave them open, have defaults in place, or worse, still have the login information sitting close by. Access to a PoS and their ability to repel malware is still not where it needs to be. It's too easy to tamper with them, root them or attack them in many other ways. Patching, defaults and other issues are still rife."
At the same time, the malware infecting PoS machines is getting more sophisticated. In February, researchers at Forcepoint found a new strain that hides its activities by mimicking traffic generated by a legitimate remote login service. (See Forcepoint Finds New Malware Hiding in PoS Machines.)
Despite this most recent headline, the number of data breach between the first quarter of 2017 and the first quarter of this year actually fell by about 50%, according to research released by Risk Based Security earlier this month. (See Number of Data Breach Reports Fell More Than 50% in Q1 – Study.)
Related posts:
— Scott Ferguson is the managing editor of Light Reading and the editor of Security Now. Follow him on Twitter @sferguson_LR.