At a recent conference in the Boston area for CFOs, speakers drove home for non-IT executives that cybersecurity is not a tech issue -- but, rather, a risk issue.
At the MIT Sloan CFO Symposium in Newton, Mass., the theme this year was "Balanced Chaos." Cybersecurity sessions at the symposium carried the theme throughout the day as panelists urged and debated the merits of limiting reliance on InfoSec vendors.
Vendors -- whether cybersecurity or otherwise -- introduce additional risk vectors, such as the notorious Target breach of 2013, which occurred because of a vulnerability introduced into a third-party refrigeration vendor's systems.
"Vendors are your weakest [link] by far," noted Pietr Lindahl, head of cyber threat reduction and strategic analysis at Philips, during an afternoon panel discussion on cybersecurity. "I would highly advocate you insert [self-assessment] security schedules into your contracts."
Lindahl further advocated that companies also audit their vendors themselves, self-assessments or not.
"Just because they say they're gonna do it doesn't mean they're gonna do it," said Lindahl.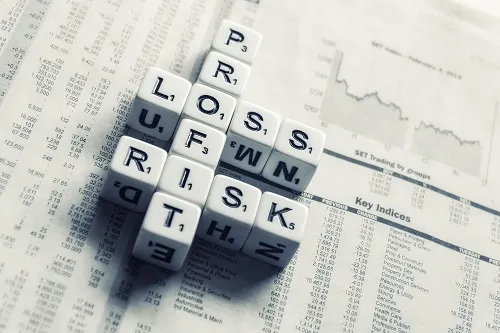 "We have customers who come in pretty regularly to audit us," added Kristian Talvitie, CFO of cybersecurity vendor Sovos.
To be sure, not all cybersecurity vendors can be necessarily trusted to be perfect. Ironically, the most outspoken critic at the symposium of cybersecurity vendors was Malcolm Harkins -- who works for cybersecurity vendor Cylance as its chief security and trust officer.
An insider's view
Harkins began a morning panel discussion on cybersecurity by observing how far public trust and stock prices alike have fallen in the past couple of years in major B2B and B2C companies because of headline-grabbing data breaches -- while pointing out that cybersecurity has been a profitable business for InfoSec solution providers.
"The largest cybersecurity companies' stock price[s] increased, so how stupid are we?"
Comments like these from Harkins regularly drew murmuring, small gasps, nervous laughter, and uncomfortable silences throughout the room as he did not just wax rhetoric but buffed and polished it to a fine shine -- lobbing frank condemnations across his industry throughout the session for InfoSec companies' "It's a matter of when, not if" propaganda regarding data breaches.
Harkins mentioned no specific security vendors by name, but it perhaps should be pointed out for context that IBM Security's director of product management, Sumukh Tendulkar, sat next to Harkins on stage as a fellow panelist; IBM has been recognized as one of the world's largest publicly traded information-security vendors.
Harkins was unabashed.
"They make their money based on incident volume; they have no incentive to help you." said Harkins of his fellow information-security vendors. "They want us to believe in the notion that we are going to get compromised."
In the later afternoon panel on cybersecurity, Cybereason CFO Scott Ward defended his InfoSec company's philosophy.
"I sell a security product, but I'm also a consumer of that product," said Ward. "It's not that we're trying to be a purveyor of FUD [fear, uncertainty and doubt] … For us, it's really all about the mindset of preparedness."
CFOs look for balance
While no other panelist would go quite as far as Harkins's vituperation, all of his morning co-panelists joined him in warning attendees to at least limit their reliance upon InfoSec vendors.
"There are a lot of folks out there trying to take advantage of the fear of the CFO -- and [they] try to monetize it," agreed panelist Phong Le, CFO of business-intelligence firm MicroStrategy. "Develop your own opinion."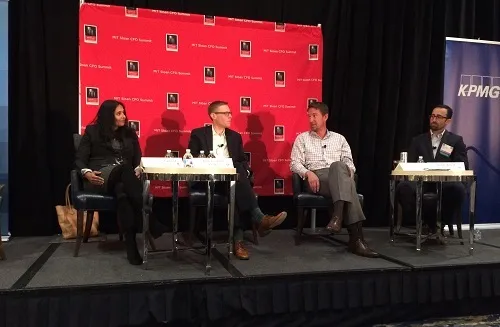 In this respect, Ward was in agreement; while still advocating that companies put "another set of eyes" on their cybersecurity, he acknowledged that afternoon that "from a general preparedness perspective, your people are always going to know your [organizational risk] better."
For her part, Ward's co-panelist Aparna Ramesh talked about her own organization's historical reluctance to rely on cybersecurity vendors -- noting in particular her organization's low-risk appetite and slow adoption of new technology. This is understandable; Ramesh is CFO of the Federal Reserve Bank of Boston.
"We have a tendency not to outsource," said Ramesh. "We probably spend more than the average financial services company [on cybersecurity] … We have 12 information security officers."
On the point of in-house hires, Le counterbalanced his advice by saying that "you don't have to hire a CISO" -- let alone go to the extremes of a federal bank necessarily -- but was firm that the one thing that companies should not outsource to cybersecurity vendors is cybersecurity strategy. Accordingly, Le urged CFOs to develop data-protection competencies in-house -- lest vendors take advantage of them. And, indeed, Le's guidance garnered a lot of agreement among all of the panelists.
Balancing risk
"Know exactly what you're outsourcing," said IBM's Tendulkar, advising attendees to ensure that their companies have proper security controls, attributions, attestations, and frameworks in place. "[Third-party risk] is your risk as well."
"If you don't understand your current risk profile," commented co-panelist Brian Cohen, CFO of BitSight Technologies, another cybersecurity solutions vendor, "then I don't think you can do anything about it."
To wit, cybersecurity may be a relatively nascent idea that is evolving rapidly, but it's still just old-fashioned risk sitting in a metal box.
"I liken the cybersecurity strategy to the corporate growth strategy," said Le. "Why would you treat cybersecurity any differently?"
"If you look at [the traditional role of] a CFO, it was about risk -- but it was always about financial risk," added Cohen. "Cybersecurity is another form of risk assessment."
This idea of treating cybersecurity as something other than traditional risk was perhaps the biggest driver of Harkins's passionate censure of vendor over-reliance in cybersecurity -- because it allows bad vendors, bad vendor environments, and bad vendor relationships to thrive. Harkins took care to point out that, bad vendors or not, inappropriate outsourcing is still a failure on the part of the business.
"You can't outsource the risk. You can outsource the labor," said Harkins. "You can't eliminate risk, but we can do a hell of a lot better than we've done today."
On this point, Harkins was not the only one to observe -- or warn -- that all cybersecurity issues must eventually fall at the CFO's door one way or the other.
"This is an evolving issue. It's not going to go away," said Lindahl, cautioning attendees against thinking of cybersecurity as strictly an issue for IT. "This is a business issue. You will be dealing with it forever."
Related posts:
— Joe Stanganelli, principal of Beacon Hill Law, is a Boston-based attorney, corporate-communications and data-privacy consultant, writer, and speaker. Follow him on Twitter at @JoeStanganelli.