Following this month's data breach, with approximately 380,000 customer records compromised, British Airways is facing a series of lawsuits that will likely cost the airline millions.
The Telegraph reported Monday that a number of British Airways customers have already filed a lawsuit against the airlines seeking as much as £500 million ($651.5 million). While the airline has promised to compensate customers, the suit claims it will seek damages for customers related to the "inconvenience, distress and misuse of their private information."
The airline announced on September 6 that its BA.com website, along with its mobile app, were attacked between August 21 and September 5. While the company's statement noted that personal and financial details of customers making bookings were compromised during the incident, the stolen data did not include passengers' travel or passport details.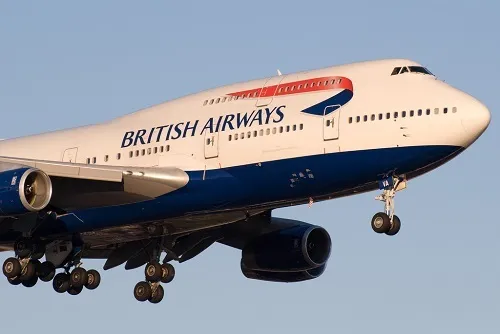 The company also updated its statement on Monday with additional information for customers and passengers, as well as a warning that phishers have already started targeting victims of the data breach.
Although British Airways did not release the exact details of what happened to its systems or how the attackers managed to make its way past its security perimeter, Anupam Sahai, vice president of product management at Cavirin, which makes security tools for the cloud, noted that the travel industry is an especially tempting target for cybercriminals.
"With hackers constantly probing pretty much every corporate website for security gaps, and the travel industry, with all of its interconnections ripe for attack, it is imperative that organizations leverage all tools at their disposal to protect their cyber posture," Sahai wrote in an email to Security Now.
"Though it hasn't been announced if it was a patching issue, an insider oversight, compromised data in the cloud, a third-party breach, or something else, security in depth requires protection of the complete hybrid infrastructure, as well as any vendors," Sahai added.
In fact, the travel and hospitality industry has been frequently targeted by massive botnets in order to steal data or launch other attacks. (See Massive Bot Armies Target the Hospitality Industry.)
However, on September 11, researchers from RiskIQ published a blog post that detailed that the attack appears to be the work of the Magecart group, which is the same organization that targeted Ticketmaster earlier this year (See Magecart Group Seen as Hidden Hand Behind Ticketmaster Attack.)
In its blog post, RiskIQ researchers write that they examined the code used on the BA.com website and found similarities to other attacks orchestrated by Magecart:

As we've seen in this attack, Magecart set up custom, targeted infrastructure to blend in with the British Airways website specifically and avoid detection for as long as possible. While we can never know how much reach the attackers had on the British Airways servers, the fact that they were able to modify a resource for the site tells us the access was substantial, and the fact they likely had access long before the attack even started is a stark reminder about the vulnerability of web-facing assets.
Additionally, Sahai warned that this type of breach is an incident that could spark interest from European regulators in terms of a General Data Protection Regulation violation. It is one reason why British Airways announced the breach so soon after it was discovered. (See European Union Braces for Liability Shift for Data Breaches.)
"For BA in particular, additional protections are even more urgent given GDPR," Sahai wrote.
Editor's Note: This article was updated to include new information from RiskIQ.
Related posts:
— Scott Ferguson is the managing editor of Light Reading and the editor of Security Now. Follow him on Twitter @sferguson_LR.