The Bloomberg story that reported on how hackers for China implanted chips in Supermicro motherboards in order to conduct wide-spread industrial espionage is facing an unusually fierce backlash from Apple, Amazon, the US Department of Homeland Security and several other companies and government organizations.
The October 4 Bloomberg story alleged that hackers working for the Chinese People's Liberation Army were able to implant microprocessors within Supermicro motherboards used within a variety of servers. The servers, in turn, were shipped to companies across the globe, possibly infecting the global technology supply chain. (See China Hacks Hardware in Spying Attempt on Apple, Amazon & Others – Report.)
Apple, Amazon and many other companies use Supermicro-made servers, although it's not clear if any of this infected hardware actually made its way into the data centers of these companies. Bloomberg reported that Amazon noticed the spy chips during a security check as part of an acquisition deal, and Apple discovered the processors independently. (See Unknown Document 746660.)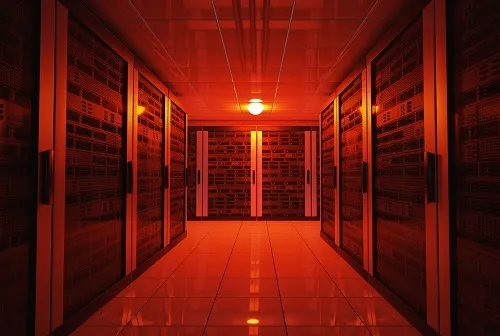 A story with these types of security implications is bound to be controversial, but the scale of the backlash that has followed is unusual. Bloomberg, for its part, is standing by its story, citing the number of sources it spoke to about the incident, which included 17 interviews with government and company insiders.
On Saturday, October 6, the DHS issued a statement that flatly denied the story and noted that it agrees with other statements from Amazon and Apple that the incident described by Bloomberg never happened.
The UK's National Cyber Security Centre issued a similar statement in support of Apple and Amazon.
"The Department of Homeland Security is aware of the media reports of a technology supply chain compromise. Like our partners in the UK, the National Cyber Security Centre, at this time we have no reason to doubt the statements from the companies named in the story," according to the DHS.
While Apple and Amazon each issued their own denials when the story first appeared -- Supermicro and the government of China also denied the story -- Axios reported on an October 8 letter that an Apple executive sent to the US House and Senate commerce committees that not only denied the report, but offered to give Congress evidence to contradict it.
"In the end, our internal investigations directly contradict every consequential assertion made in the article -- some of which, we note, were based on a single anonymous source," George Stathakopoulos, Apple's vice president for Information Security, wrote in the letter.
"Apple has never found malicious chips, 'hardware manipulations' or vulnerabilities purposely planted in any server. We never alerted the FBI to any security concerns like those described in the article, nor has the FBI ever contacted us about such an investigation," Stathakopoulos added.
While there has been an unusual amount of pushback, the story does have supporters, who believe that while this type of hardware hack is difficult, it could happen.
Besides the controversy, the Bloomberg piece does illustrate that global technology supply chain has grown even more complex and that security flaws, in both hardware and software, are a greater risk than many enterprises may think.
In an email, Steve Grobman, the CTO of McAfee, notes that hardware and software suppliers are even more reliant on sub-contractors and sub-suppliers than ever, and this could introduce flaws into the process by accident, creating bugs and other vulnerabilities. It's not beyond the ability of a determined threat actor or nation-state to take advantage of this complexity.
"In cybersecurity, we already face the challenge of dealing with vulnerabilities that were accidentally introduced into products. If an adversary has access to the supply or design chain, they can introduce stealthy vulnerabilities and back-doors that are incorporated into products," Grobman wrote. "We must be mindful of all sources of technology, including open source software, where an adversary could introduce defects that could impact products across the technology sector."
Related posts:
— Scott Ferguson is the managing editor of Light Reading and the editor of Security Now. Follow him on Twitter @sferguson_LR.