BlackBerry is continuing to move away from its legacy as a smartphone vendor with its acquisition this week of Cylance, a firm that specializes in artificial intelligence and cybersecurity, for $1.4 billion.
The two companies announced the agreement in a November 16 statement. BlackBerry expects the deal to close in February 2019.
For years, BlackBerry was best known for its enterprise-grade smartphones, but eventually lost share to Apple's iPhone as these phones expanded into the consumer market and companies gave employees the freedom to use whatever device they chose.
After licensing its smartphone designs to a third party, BlackBerry began reinventing itself a software and security firm, with a greater focus on the Internet of Things and the growing market for autonomous and connected automobiles.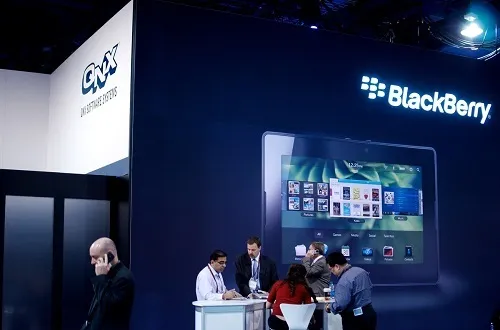 This is where Cylance, which boasts of some 3,500 enterprise customers, including ones in the Fortune 500, fits in.
BlackBerry will integrate Cylance's AI-based threat intelligence and security technology into its Unified Endpoint Management (UEM) platform, as well as with the company's QNX operating system, which has found a home in the automotive market.
"Cylance's leadership in artificial intelligence and cybersecurity will immediately complement our entire portfolio, UEM and QNX in particular. We are very excited to onboard their team and leverage our newly combined expertise," BlackBerry CEO John Chen noted in a statement released Friday. "We believe adding Cylance's capabilities to our trusted advantages in privacy, secure mobility, and embedded systems will make BlackBerry Spark indispensable to realizing the Enterprise of Things."
Spark is BlackBerry's name for its chip-to-edge platform for securing IoT devices and other endpoints.
Cylance, which is based in the Los Angeles area, was founded in 2012 and had collected about $297 million in venture funding during the last six years, according to Crunchbase.
When the deal is complete, Cylance will operate as a separate business unit within BlackBerry.
Related posts:
— Scott Ferguson is the managing editor of Light Reading and the editor of Security Now. Follow him on Twitter @sferguson_LR.