The weekend hack of a cryptocurrency exchange in South Korea made itself felt across the globe on Monday, with a ripple effect that included a significant fluctuation in the price of Bitcoin and other virtual currencies.
The exchange, Coinrail, announced on its website Sunday that it had been attacked, although it's not clear what exactly happened or who might have been behind the incident. This particular exchange isn't as large as some of the other ones on the market, and the total loss of value is estimated at $40 million, according to Yahoo News and other published reports.
The exchange has since moved its other virtual currency to a so-called cold wallet -- a platform not connected to the wider Internet.
However, the attack made itself felt around the globe as cryptocurrency fluctuated throughout the day.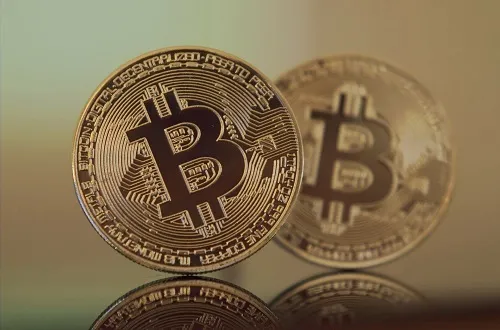 Bitcoin, the most popular of the various cryptocurrencies, saw its price drop from an opening high of $6,816 to a low of $6,652 at one point during the day on June 11. The price did recover somewhat later in the trading day, according to Coindesk. Another cryptocurrency, Ethereum, also saw a significant drop.
Overall, Bloomberg estimated that worldwide cryptocurrency lost about $42 billion in market value over the last three days, although there are more factors at play than a cyberattack at a small South Korean exchange, including possible regulations in China.
Still, this latest incident shows how volatile cryptocurrency has become, especially as attackers have turned more of their attention to installing crypto mining malware or engaging in crypto jacking.
In their recent Global Threat Index, Check Point security researchers found that crypto mining and crypto jacking have overtaken ransomware as the most lucrative schemes for cybercriminals. It's a trend that shows no sign of slowing down. (See Cryptomining Malware, Cryptojacking Remain Top Security Threats.)
"Cryptocurrency exchanges are largely in their infancy, and therefore do not have the historical checks, balances, processes, infrastructure and skills that an established financial institution will have," Peter Alexander, the CMO of Check Point, wrote in an email to Security Now. "Big money can flow unchecked in microseconds, and the alarm bells won't start ringing until It's too late. And of course, cryptocurrency can be traded anonymously on a global basis."
---
Now entering its fifth year, the 2020 Vision Executive Summit is an exclusive meeting of global CSP executives focused on navigating the disruptive forces at work in telecom today. Join us in Lisbon on December 4-6 to meet with fellow experts as we define the future of next-gen communications and how to make it profitable.
---
The incident in South Korea is one of several attacks that have targeted these exchanges, which security experts believe is a combination of cybercriminals, as well as some nation states looking to disrupt other countries. (See Cryptocurrency Crime: The Internet's New Wild West.)
Brajesh Goyal, the vice president of engineering at cybersecurity firm Cavirin, noted in an email to Security Now that these types of hacks should have these exchanges re-examining their entire cybersecurity plans, especially in such a volatile market.
"Once again, the need for security in depth to protect one's cyber posture," Goyal wrote. "You can't only protect the perimeter. Assume the hackers are already inside and deploy tools that offer continuous assessment and immediate alerting if security posture drift is detected. The tools exist. In this case, the regulators must mandate that exchanges including Conrail implement best practices."
At the same time, the speculation around Bitcoin and other cryptocurrencies, along with various cybercriminal schemes, have had a significant effect on this market. At the end of December, Bitcoin traded at over $19,000 and had plunged to below $7,000 since then.
Related posts:
— Scott Ferguson is the managing editor of Light Reading and the editor of Security Now. Follow him on Twitter @sferguson_LR.