Over the course of the year, the average amount companies spent on cleaning up from a cyber attack jumped more than 50%, topping more than $1 million for each breach or security incident that happens, according to a new industry survey released Tuesday.
Overall, enterprises spent $1.1 million on average to clean up and recover from an attack, a 52% increase from 2017 to 2018. Previously, the average stood at about $720,000 for each incident, according to Radware, which released its "Global Application and Network Security Report" on January 14. The study is based on responses from 790 IT executives in the US and other countries.
However, for businesses that actually calculate out the costs of a cyber attack themselves, the report found that clean-up costs can be even more than the estimate -- $1.67 million for each security incident.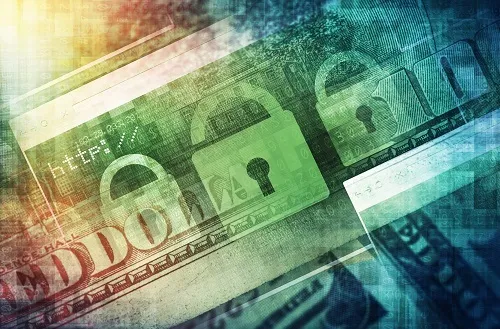 Why did the cost increase more than 50% year-over-year? In an email to Security Now, Ben Zilberman, a market research manager on Radware's security team, noted three different factors: The increasing effectiveness of malicious tools, a delicate online relationship with consumers that needs to be maintained and an increase in regulation and compliance rules such as the European Union's Global Data Protection Regulation. (See GDPR Fines: Some Bark, Little Bite.)
"We believe it's a combination of various form factors including an advancement in the malevolent activity as tools are more effective and attacks are more frequent," Zilberman wrote. "Then add the fact that relations with customers are delicate and switching costs in many industries -- especially as we consume services online -- are close to zero. Third, the most incident impact is productivity loss, which constitutes additional financial damage. Then, GDPR was introduced this year. These are just few factors that tie to the high evaluation."
In terms of specific attacks, the Radware report found:
Malware and bots make up 76% of all the attacks reported in 2018
Social engineering threats, which include phishing and other fraud schemes, made up 65%
Distributed denial-of-service attacks made up 53%
Web application attacks accounted for 42%
Ransomware made up 38%
Finally, cryptomining clocked in at 20% of all incidents reported in 2018
In terms of what is motivating these attacks, over 50% respondents reported that ransom is the main motivator of cyber criminals. That's followed by political motivation and hacktivism at 31%.
However, another 31% of respondents reported that it's not clear what is motivating the attacks that target their business.
One of the ironies of the report is that despite an increase in cyber attacks over the last year (only 7% of respondents reported no cybersecurity incidents at all during the year) and the effectiveness of these attacks (78% reported either a service degradation or outage), many don't have an incident response plan or even basic protections in place.
The reasons for this vary. Zilberman noted that some businesses are not as regulated as others, so there's less motivation for owners, especially if they are not facing GDPR-style fines. At the same time, many believe that cyber criminals will not target their company if it's a smaller firm.
"Many aren't subject to regulation like financials or healthcare or feel their business health (profit) isn't sufficient to invest in Information security," Zilberman wrote. "Others are smaller and feel they are not a target (despite known stats of attacks against SMBs), some have a leadership that hasn't absorbed the importance yet and many other reasons."
Related posts:
— Scott Ferguson is the managing editor of Light Reading and the editor of Security Now. Follow him on Twitter @sferguson_LR.