With an ever-expanding array of security threats targeting corporate networks and infrastructure, CISOs and their staffs can easily get overwhelmed in keeping up with day-to-day duties. However, technology might hold a solution.
That solution, according to a report released Wednesday, is automation, specifically adding technologies to the network such as machine learning and artificial intelligence to supplement the humans overseeing IT security.
Those findings, and others, are contained in the April 4 report: "Winning the Game," which was conducted by marketing firm Vanson Bourne, and sponsored by security specialist McAfee. The study is based on interviews with 300 senior security managers and 650 security pros in the US, UK, Germany, France, Singapore, Australia and Japan.
Overall, the report found that 81% of respondents believe that their networks and infrastructure would be safer if more and more tasks were automated through a combination of machine learning and AI.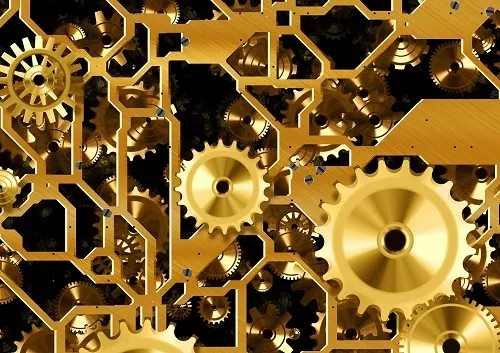 At the same time, 25% believe that that automation of routine tasks can free up time for other, more complex security tasks.
What are these routine security tasks? In an email to Security Now, Grant Bourzikas, CISO and vice president of Labs Operations at McAfee, listed several: patching, configuration, compliance, vulnerability scanning and remediation.
"Once these are automated, the security teams can do the more in-depth investigations based on their ability to separate the signal from the noise versus maintaining an operational environment," Bourzikas wrote.
By automating these tasks, Bourzikas notes that security pros are then freed-up for more "fun" pursuits, such as hunting, intelligence and advanced analytics.
"The challenge we face is how we drive automation of the repeatable, mundane but necessary work, that will allow the talent to focus on the security next-gen capabilities," he added.
While the report highlights the role automation can play in enterprise security, others have also touted the benefits of machine learning, AI and other technologies. For instance, at the Gartner Symposium and IT Expo in 2017, Executive Vice President of Research Peter Sondergaard spoke about how AI would eliminate some job, create others and that creative enterprises would use the technology to solve problems and automate routine tasks such as patching. (See Unknown Document 741975.)
Some enterprises have already started. Earlier this week, Security Now highlighted how Red Bull is using automation, machine learning and AI to free up its security staff to attack other problems and think more creatively. (See Red Bull Powers Security Strategy With AI, Automation.)
The most significant reasons to explore automation is the never-ending series of threats that most enterprises face day-to-day.
The study found that 46% of respondents believe that their organization will struggle with the complexity of security threats as they emerge over the next 12 months. Other reported that they would need to increase their security staff by as much as 24% over current level in order to keep up with various threats.
---
The fundamentals of network security are being redefined -- don't get left in the dark by a DDoS attack! Join us in Austin from May 14-16 at the fifth-annual Big Communications Event. There's still time to register and communications service providers get in free!
---
However, if automation isn't for your enterprise, the report suggests gaming instead.
Specifically, the study notes that gamification, whether it's in the form of hackathons, capture-the-flag, red team/blue team exercises or bug bounty programs, helps foster better security practices among the whole staff.
In fact the report finds that nearly 60% of those surveyed use games and gamification to increase security awareness among the staff, while 43% report that these practices help with teamwork and improve cybersecurity planning.
Related posts:
— Scott Ferguson, is the managing editor of Light Reading and the editor of Security Now. Follow him on Twitter @sferguson_LR.