Atlanta may not have shelled out the $51,000 in Bitcoin that the group behind a recent ransomware attack demanded, but the city ended up paying dearly.
Overall, Atlanta spent around $2.6 million to combat and recover against the SamSam ransomware attack that stopped city services in late March and early April. The attackers eventually removed their demands.
However, city services are still recovering. Although traffic court returned to normal on April 16, residents still have to pay some bills, such as water and sewer, by check and those need to be mailed or delivered in-person.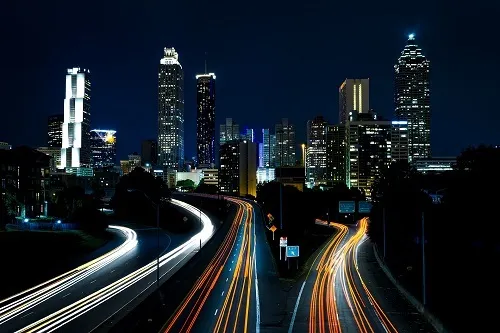 On his personal Twitter account, Ryan Naraine, the chief marketing officer at consulting firm Bishop Fox, as well as well-known security researcher and writer, posted some line items from the city's budget that earmarked expenses during the recent attack.
Atlanta .gov ransomware attack costs pic.twitter.com/xgQEpbeZPZ

— Ryan Naraine (@ryanaraine) April 23, 2018
Overall, the attack cost $2,667,328, although that number could go higher as the city continues to recover and bring damaged systems back online.
The costs that Naraine cites include $650,000 for SecureWorks, which provides different information security services, and another $600,000 for Ernst & Young for "advisory services for cyber incident response."
When Atlanta first disclosed the attack, the city seemed like an odd-man-out as cyber attacks shifted between late 2017 and early 2018 from ransomware to more lucrative schemes such as cryptomining as cryptocurrency prices increased during that time. (See As Ransomware Declines, Atlanta Is Odd Man Out.)
---
The fundamentals of network security are being redefined -- don't get left in the dark by a DDoS attack! Join us in Austin from May 14-16 at the fifth annual Big Communications Event. There's still time to register and communications service providers get in free!
---
Following Atlanta, Baltimore's 911 system was hit with a similar ransomware attack that seemed to show that governments, especially on the state and local level, are still susceptible to these types of cyber attacks even as the number of ransomware incidents decreased. (See Atlanta, Baltimore Ransomware Attacks Show Government Agencies' Vulnerabilities.)
The type of ransomware that hit Atlanta was also unusual for a government target.
SamSam, or Samas, has been active since 2016, although it mostly focused on hospitals and other healthcare organizations during the last two years. Unlike other ransomware that communicates with a command and control server, this variant appears self-sufficient and takes advantage of vulnerable servers, which means it does not rely on human interactions or social engineering to start. (See SamSam Ransomware Continues Making Hospitals Sick.)
Related posts:
— Scott Ferguson is the managing editor of Light Reading and the editor of Security Now. Follow him on Twitter @sferguson_LR.