Baltimore's 911 emergency dispatch system is suffering through a ransomware attack that began over the weekend, as the City of Atlanta struggles with its own high-profile cyber attack that continues to dog the sprawling metropolis as of Thursday.
But when it comes to these two major US cities, it's more than their respective ransomware attacks that binds them together. Security experts say that government agencies -- including Atlanta and Baltimore -- tend to fare worse than private industry when it comes to cyber attacks.
"Attacks on government are far worse than private organizations," Morey Haber, chief technology officer at BeyondTrust, told Security Now. "Outside of the opportunistic ransomware attacks on counties and cities, governments are typically the target of well-funded, targeted attacks that require a long-term persistent presence to conduct a nation state mission."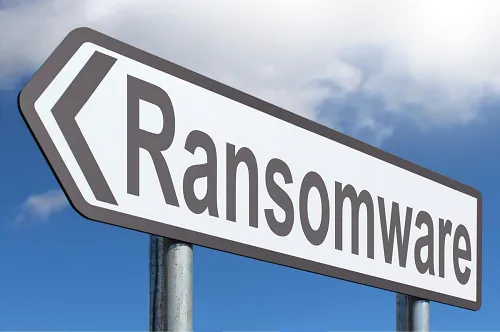 Haber added that this translates into attacks with zero-day threats and malware that circumvents advance solutions, which provide a persistent and undetected presence for the threat actor.
Tom Kellermann, chief cybersecurity officer at Carbon Black, holds a similar view, with a caveat.
Due to geopolitical tensions, cyber attacks against government agencies usually have far worse repercussions than those against a private company, Kellermann told Security Now.
But he added, "[Government agencies] are also more secure than all except the financial sector. The challenge they have is their amorphous supply chain which increases their attack surface."
Destiny Bertucci, head geek (really!) at SolarWinds, which last year released a federal cybersecurity survey, also believes cybersecurity attacks are much more extreme for government agencies than private companies.
Government agencies could be far worse since they are so large and have access points into the fabric of the nation, Bertucci told Security Now.
"We've seen where private companies have government-issued data on people outside of government officials and employees, Experian and their data breach is an example," Bertucci said. "However, we have to look at the unknown data that is lurking presumably within our nation's control … In my opinion that makes them far worse for exploitations than most private sector businesses."
What are the odds?
Although cyber attacks against government agencies are likely to yield more damage than with private industry, it does not mean that government entities are more apt to be attacked over a Fortune 500 company, security experts said.
Most security experts Security Now spoke with felt government agencies had a similar chance as private companies to become victims of a cyber attack.
"Many government agencies are vulnerable to the same attacks as everyone else," Brian Vecci, technical evangelist at Varonis, told Security Now.
John Cassidy, CEO and co-founder of King & Union, and Brent Wrisley, co-founder, also believe government agencies are not likely to be exposed to more cyber attacks than private industry. However, the co-founders said it was important to draw distinctions between the various departments within the federal government.
For example, distinctions should be made within different federal, state, local, tribal, and territories (SLTT) agencies, the King & Union co-founders note.
"The US Federal Government, especially within the Intelligence Community, and the Department of Defense (DoD) has unmatched capabilities to defend themselves from cyber attacks, ranging the full range of attackers," the King & Union co-founders told Security Now. "Although all private and public sector organizations could all use more financial and human resources, the fact is that some organizations have the means to better protect themselves, and many are not and will not ever be prepared for some attacks."
Related posts:
— Dawn Kawamoto is an award-winning technology and business journalist, whose work has appeared in CNET's News.com, Dark Reading, TheStreet.com, AOL's DailyFinance, and The Motley Fool.