Ransomware attacks plunged more than 70% last year compared to the previous year and security analysts are predicting more of the same in 2018.
But tell that to the City of Atlanta. Last week, the city fell victim to a high-profile ransomware attack that locked some of its computer systems, blocking access to court-related information and consumer-facing applications for online municipal-related bill pay services, CNN reports.
The attackers demanded a ransom payment of $6,800 per locked unit and $51,000 to unlock the entire system, according to CNN. Meanwhile, Andrew Green, a Kennesaw State University professor who teaches information security and assurance, told Government Technology he believes the attackers used a virus from Samas or a variation of its family.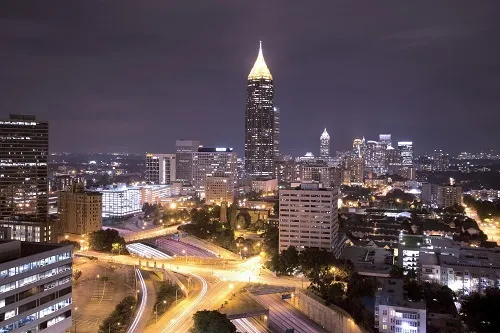 South to rise again with lessons learned
The Federal Bureau of Investigations and the Department of Homeland Security are investigating Atlanta's ransomware case and officials have yet to release information on the attackers' point of entry.
However, security experts have some theories and potential lessons learned.
"Often times attacks target unpatched servers, which in turn target additional devices. Unfortunately, the public sector often becomes a key target as they often have resource challenges," John Gordineer, director of product marketing for SonicWall, told Security Now. SonicWall released its study earlier this month that found ransomware attacks plummeted to 183.6 million in 2017 from 638 million in the previous year.
With such a steep decline in ransomware attacks, are organizations such as the City of Atlanta becoming lackadaisical in their security approach?
"We don't believe that the administrators are lazy, but it's more likely that they are simply security-awareness fatigued," Gordineer said. "When critical patches come through throughout the week, it is hard to find time to implement the patches and test.
This is why having security technology in place to guard against exploits is important to provide your team the time needed to patch and test.
Darius Goodall, director of product marketing at Barracuda, said organizations would be wise to deploy a multi-layered security program to prevent malware attacks and ransomware.
Brian Chappell, senior director of enterprise and solutions architecture at BeyondTrust, said the vast majority of successful attacks, whether ransomware, malware or phishing, are usually the result of well-known and entirely preventable vulnerabilities.
"Only a small portion of known vulnerabilities are ever used in attacks, and those with published exploits being at the absolute forefront of them," Chappell said. "Security teams need to ensure they are focused on those first and foremost. We only need to look at successful attacks like NotPetya to see how falling behind in those most critical fixes can result in catastrophe."
Related posts:
— Dawn Kawamoto is an award-winning technology and business journalist, whose work has appeared in CNET's News.com, Dark Reading, TheStreet.com, AOL's DailyFinance, and The Motley Fool.