The rise of Amazon Web Services, Microsoft Azure and Google Cloud Platform have brought the concept of public cloud into mainstream use within the enterprise. And that increased use of cloud service for businesses is now coupled with a host of security concerns.
One in four cloud customers, specifically those using infrastructure-as-a-service (IaaS) or software-as-a-service (SaaS), reported a data theft over the past year. Another one in five have experienced an advanced attack against their public cloud infrastructure.
The result, according to a new report, is that while cloud use is increasing, some enterprises are rethinking their "cloud-first" strategies and re-examining how business and personal data is protected.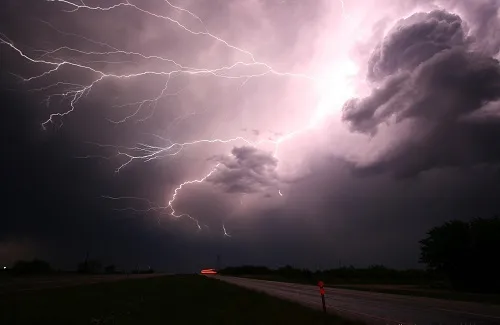 These and other findings are contained in McAfee's annual report on cloud security, "Navigating a Cloudy Sky," which is based on responses from 1,400 IT professionals from small, medium and large enterprises in Australia, Brazil, Canada, France, Germany, India, Japan, Mexico, Singapore, the UK and US. The interviews were conducted in late 2017.
McAfee released the report April 16, before the start of the RSA conference in San Francisco.
Overall, McAfee finds that the use of cloud services, whether its public, private or a hybrid model, have increased from 93% in 2016 to 97% at the end of last year. At the same time, 83% of respondents have moved sensitive data to the cloud and nearly seven in ten trust the public cloud to keep data safe.
Although those results are a silver lining for cloud development in the enterprise, there is a dark side when it comes to security. In addition to the number of data thefts and attacks reported in 2017, McAfee found the enterprises cloud-first strategies dropped from 82% in 2016 to 65% by the end of 2017.
"Those that have dropped were likely in a period of experimentation with the cloud, and over the past year realized that it should no longer be their primary strategy for IT," Dan Flaherty, content marketing manager for McAfee wrote in an email to Security Now.
"That doesn't mean they're not using cloud," Flaherty added. "They also may have experienced security incidents in the cloud, or lack the skilled staff to secure it. Those that are no longer prioritizing cloud first may be missing out on the benefits the cloud provides, where security technology which augments their cloud services could allow them to reap those benefits and accelerate their business."
Flaherty noted that many of the attacks McAfee has seen target the cloud are the result of misconfigured access controls that can open up access to customers' data. In keeping with recent trends, attacks are also taking over compute resources for cryptomining schemes, as well as using these resources as attack vectors that target enterprise infrastructure and networks. (See Malwarebytes: Cryptomining Surges as Ransomware Declines.)
---
The fundamentals of network security are being redefined -- don't get left in the dark by a DDoS attack! Join us in Austin from May 14-16 at the fifth annual Big Communications Event. There's still time to register and communications service providers get in free!
---
With the cloud, many businesses don't understand their roles in securing the data, and these responsibilities should be detailed in the service level agreement (SLA). In this scenario, the cloud providers are generally responsible for securing the cloud infrastructure, but it's customers that must take the lead on securing that data that is uploaded to the cloud, whether that is SaaS or IaaS.
One best practice that McAfee does recommend is developing a "DevSecOps" process, where security is baked into the DevOps cycle when applications are being created, tested and finally deployed. (See Finding Tools for DevSecOps.)
DevSecOps is a relatively new discipline with IT, but one that's growing. About half of the survey respondents reported using DevOps practices to help run their environments. Within that group about 77% are starting to incorporate security practices.
However, there are internal cultural issues between security and developers that need to be overcome.
"Often the difficulty is cultural, with security often seen as a roadblock to application deployments in the cloud," Flaherty wrote. "Using deployment automation tools like Chef, Puppet, or Ansible for both security and app deployment can help bridge the gap, bringing security up to the same speed as the cloud deployments from the start."
Related posts:
— Scott Ferguson, is the managing editor of Light Reading and the editor of Security Now. Follow him on Twitter @sferguson_LR