With enterprises increasingly dealing with the fallout caused by ransomware and other malware attacks, a group of companies, including Apple and Cisco, are looking to make cybersecurity insurance more affordable for businesses and their IT departments.
In addition to the two big tech companies, the group also includes insurance broker Allianz and risk evaluator Aon. The new offering, which was made available on Monday, is designed for enterprise customers who use specific combinations of Apple Inc. (Nasdaq: AAPL) and Cisco Systems Inc. (Nasdaq: CSCO) products and services.
While cybersecurity risks are increasing, many businesses do not have insurance to protect against losses. This is where the four companies are looking to offer policies that will allow enterprises to quality for coverage at lower cost. In some, there may be no deductibles at all.
However, as with any insurance policies, there are several important qualifiers.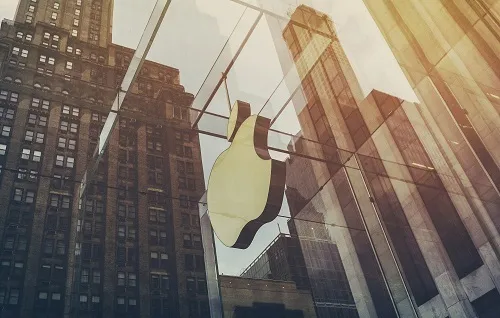 For instance, enterprises interested in attaining a policy must use Cisco's Ransomware Defense software, which includes email security, endpoint protection and the ability to block certain websites, along with certain Apple products -- the iPhone, iPad and Mac -- to qualify. The Apple products were picked because of hardware encryption, as well as features such as Transport Layer Security (TLS).
In addition to the other qualifications, Aon will evaluate an enterprise's cybersecurity defenses and offer recommendations for improvement.
The policy is then underwritten by Allianz Global Corporate & Specialty (AGCS).
"Proactive analysis coupled with the latest technology creates an ideal defense against today's ever-changing ransomware and malware attacks," Bill Scaldaferri, president and CEO of AGCS North America, wrote in the February 5 announcement. "This strategic alliance with Aon, Apple and Cisco allows us to provide a unique solution to companies using this integrated platform to manage risk and ultimately strengthen their battle against high-profile threats."
---
The fundamentals of network security are being redefined – don't get left in the dark by a DDoS attack! Join us in Austin from May 14-16 at the fifth annual Big Communications Event. There's still time to register and communications service providers get in free!
---
While cybersecurity insurance is still a small part of the overall IT security market, it's one with potential to grow. A recent survey from Allied Market Research predicts this type of policy offering will grow to a $14 billion market by 2022, with a compound annual growth rate of 28% between now and then.
The fact that deal includes Apple and Cisco is proof of how close the companies have started working together to reach a larger share of the enterprise market.
At Cisco Live in Las Vegas in 2017, Cisco CEO Chuck Robbins and Apple's Tim Cook shared the stage and talked about working together, including creating a "fast lane" for iOS devices on Cisco's networks. (See Unknown Document 740330.)
"As the leading enterprise security company, we know that in a digital world security must come first, and our integrated security architecture reduces customers' overall risk of exposure to ransomware and malware attacks," Robbins wrote in this week's announcement.
Related posts:
— Scott Ferguson, Editor, Enterprise Cloud News. Follow him on Twitter @sferguson_LR.