After smiling smugly at Intel's Spectre and Meltdown chip problems and claiming its CPU architecture prevented these vulnerabilities from happening on its hardware, it's AMD's turn to face the music -- big time.
CTS-Labs, a security company based in Israel, announced on March 13 that its researchers had found 13 critical security vulnerabilities affecting data that is stored on AMD's Ryzen and EPYC processors. There is no current mediation for them, although CTS notes it is not releasing proof-of-concept exploitation code.
In addition, CTS has seemingly only given AMD 24 hours notice before publishing its findings.
The reported problems break down into four categories, and allow an attacker to target the secure segment of a processor.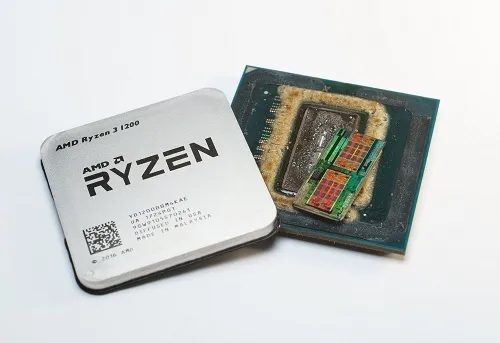 The Masterkey variant installs malware on the BIOS, which is the segment that controls startup processes. This is supposed to ensure a tamper-proof startup. However, CTS finds that the injection is due to multiple vulnerabilities in the AMD Secure Processor firmware, which allows attackers to infiltrate the Secure Processor.
This will allow tampering with AMD's firmware-based security features such as Secure Encrypted Virtualization (SEV) and Firmware Trusted Platform Module (fTPM). In turn, it facilitates stealthy and persistent malware, which would be resilient against security solutions currently on the market.
This exploit is found by CTS to affect the EPYC server chips, as well as the Ryzen Workstation, Mobile and Pro processors.
Ryzenfall affects Ryzen Workstation, Mobile and Pro chips, and allows a complete takeover of the AMD Secure Processor. The SP privileges could be leveraged to read and write protected memory areas, such as SMRAM and the Windows Credential Guard isolated memory.
This could allow attackers using the vulnerability to bypass Windows Credential Guard and obtain network credentials that allow the attack to spread over a network.
Fallout affects the EPYC server -- the processor Microsoft chose for its Azure cloud servers -- and enables attackers to read from and write to protected memory areas. This could include SMRAM and Windows Credential Guard isolated memory (VTL-1). Again, this could allow network credentials to be obtained.
Additionally, leveraging the vulnerabilities could bypass BIOS flashing protections that are implemented in SMM.
The last category, Chimera, consists of two manufacturer backdoors in the Ryzen Workstation and Pro. One is in firmware and the other in ASIC hardware. These allow for injection of malicious code. Since these chips link the CPU to USB, SATA, and PCI-E devices, these exploits could affect network, WiFi and Bluetooth traffic. The Direct Memory Access (DMA) engine could also be attacked to affect the operating system.
---
The fundamentals of network security are being redefined -- don't get left in the dark by a DDoS attack! Join us in Austin from May 14-16 at the fifth annual Big Communications Event. There's still time to register and communications service providers get in free!
---
CTS reported that the experts that it has consulted with noted that the firmware vulnerabilities such as Masterkey, Ryzenfall and Fallout would take several months to fix. Not only that, hardware vulnerabilities such as Chimera cannot be fixed and require a workaround.
Producing a workaround may be difficult and cause undesired side-effects, according to CTS.
CTS has shared the vulnerability information with AMD, Microsoft, and a small number of companies that could produce patches and mitigations. As of this writing, AMD has issued no definitive statement, other than to note that the company is investigating.
Without testable POC code, however, it is impossible to verify that all of CTS's statements are accurate. Therefore, the warnings may be taken with some reservation even though it's possible that they are valid.
In any case, it seems AMD has some massive work that needs to be undertaken to rectify these claims.
Related posts:
— Larry Loeb has written for many of the last century's major "dead tree" computer magazines, having been, among other things, a consulting editor for BYTE magazine and senior editor for the launch of WebWeek.