The US Department of Homeland Security (DHS), FBI and the United Kingdom's National Cyber Security Centre (NCSC) have issued a joint alert that should make anyone interested in computer security sit up and take notice.
The Technical Alert (TA) warns of the worldwide cyber exploitation of network infrastructure devices -- routers, switches, firewalls, Network-based Intrusion Detection System (NIDS) devices -- by Russian state-sponsored cyber actors. The three agencies state:

The current state of U.S. network devices -- coupled with a Russian government campaign to exploit these devices -- threatens the safety, security and economic well-being of the United States.
Not only that, but FBI has "high confidence" that Russian state-sponsored cyber actors are using compromised routers to conduct man-in-the-middle (MIM) attacks to support espionage, extract intellectual property, maintain persistent access to victim networks and potentially lay a foundation for future offensive operations.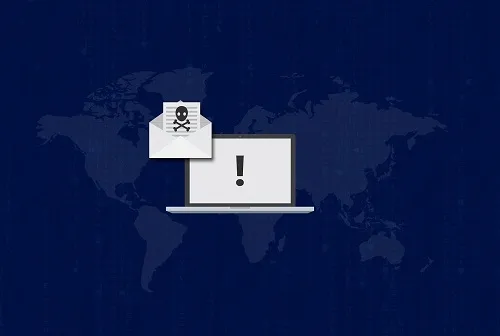 Those are pretty strong words.
The alert reiterates in much of what has already been disseminated about the use of network devices as an attack platform. This ties in with previous security alerts that have been issued in the last month, such as the one for Cisco's Smart Installation. (See Cisco Warns of Possible Smart Install Client Hacking.)
It has been obvious since at least 2015 that all sorts of network devices have been leveraged by nation-state actors, including the Russians. Indeed, routers are being leveraged by all sorts of bad actors of all nationalities, including bot herders.
Perhaps the most important take-away here is that Russian cyber actors do not need to leverage zero-day vulnerabilities or install malware to exploit these sort of devices -- oh, no.
Instead, attackers take advantage of functional vulnerabilities such as devices with legacy unencrypted protocols or unauthenticated services, or devices insufficiently hardened before installation, or devices that are no longer supported with security patches by manufacturers or vendors (end-of-life devices).
The recent alert admits that these kinds of vulnerabilities are most likely to occur in consumer-level devices where secure installation is an afterthought.
The alert advocates certain strategies to deal with the problems it raises.
First, don't allow unencrypted (plaintext) management protocols (like Telnet) to enter an organization from the Internet. A wise move under most circumstances, since it stops a major avenue of attack.
Additionally, block Internet-sourced access to the device management interface and at the same time restrict device management to an internally trusted and whitelisted host or LAN. Again, cut off the avenue of attack.
---
The fundamentals of network security are being redefined -- don't get left in the dark by a DDoS attack! Join us in Austin from May 14-16 at the fifth-annual Big Communications Event. There's still time to register and communications service providers get in free!
---
Immediately change default passwords and enforce a strong password policy. This will stop dictionary attacks or those using known default passwords.DHS has also strongly advised owners and operators to retire and replace legacy devices that cannot be configured to use SNMP V3, which has encrypted messaging.
In an email to Security Now, Christy Wyatt, CEO at security vendor Dtex Systems, wrote:

The latest US-CERT alert shows that attacks have many components and that no single technology can be relied on to stop Russia, North Korea, Iran or any determined threat actor. Addressing weaknesses in the exploited devices may close the gates to the Russian-backed hackers involved, but that alone won't mitigate long-term impacts …
That's a fair point. This alert is a response to an acute situation. But the same problem can arise from other actors using the same legacy equipment as a stepping stone. It's not just the Russians that are the threat, though they may be a current one.
Related posts:
— Larry Loeb has written for many of the last century's major "dead tree" computer magazines, having been, among other things, a consulting editor for BYTE magazine and senior editor for the launch of WebWeek.