Account takeover attacks are steadily increasing, with cybercriminals, and even amateurs, looking to make a quick buck, using these techniques to create much more sophisticated phishing campaigns that are targeting enterprises, a new study finds.
The most sophisticated of these account takeover (ATO) attacks use stolen credentials from high-ranking executives, such as CEOs or CFOs, to launch a Business Email Compromise (BEC) scheme using the employee's real email address.
In 2017, BEC incidents resulted in losses totaling $675 million for US firms and are considered a significant problem for law enforcement along with other attacks such as ransomware, according to an FBI report. (See FBI: Ransomware Contributed to $1.4B in Losses in 2017.)
The study on ATO attacks was conducted by Barracuda Networks after researchers there noticed an uptick in these incidents. The company reported the results in a September 20 blog post.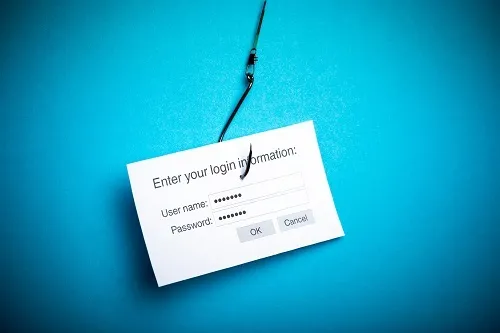 ATO attacks are relatively simple: An attacker gains access to someone's account and steals their credentials. From there, cybercriminals use that account and credentials to compromise other accounts and systems, typically through social engineering techniques and phishing campaigns.
In several cases, researchers saw that attackers attempted to get victims to click on links that appeared to come from legitimate applications, such as Microsoft OneDrive or DocuSign.
Asaf Cidon, vice president of email security at Barracuda, believes that ATO attacks remain a relatively new phenomenon. There are several reasons why these are now increasing, including more companies moving their email applications to the cloud, cybercriminals looking for new lines of attack and the growing market for stolen credentials.
"When you think about it, there is nothing necessarily novel about these attacks -- they steal employee passwords and use them to send emails from their real domains," Cidon wrote in an email to Security Now.
"However, we believe there are several reasons these attacks have been rising recently," Cidon added. "First, many organizations have moved their email systems to the cloud (i.e., Office 365), and it's easier to log in remotely to your email account if it is a cloud email server. Second, the market for buying and selling stolen credentials is growing, and there is a growing economic incentive to steal credentials. Finally, as both email security vendors and endpoint providers have gotten better at stopping malware and ransomware, we believe attackers are looking for new ways to monetize, and account takeover is particularly effective from that standpoint."
Cidon also noted that ATO attacks don't require a lot of technical know-how or ability to exploit vulnerabilities. This is why both sophisticated cybercriminals, as well as amateurs, have started using this type of attack.
"This is all social engineering," Cidon wrote. "It's become a lot harder to find vulnerabilities in Windows, which is why a lot of attackers are turning to social engineering. Social engineering is also much harder to detect, since the emails are customized to each recipient, and often do not include a malicious payload such as malware or an obviously malicious phishing link."
As part of its study, Barracuda researchers looked at 50 random accounts -- an admittedly small sample size -- during a three-month period between April and June. The accounts included different public and private businesses, as well as some educational institutions.
However, despite the sample size, researchers uncovered a total of 60 different ATO attacks during this time, with four to eight organizations reporting at least one incident each month on average. If a company was compromised, security reported at least three separate takeovers. In his email, Cidon noted that these attacks happened across the world and were not limited to the US or Western Europe.
The report also found that of the 60 recorded ATOs, 78% of those resulted in a phishing email campaign designed to infect other systems within these organizations. Researchers also noted that 17% of incidents resulted in spam, which is effective since the emails are coming from a legitimate, if compromised, account.
Finally, Barracuda found that about 5% of these attacks target an organization's internal email traffic to spread malware through the network.
While gaining access to an executive's account and credentials is the long-sought goal, the Barracuda team found that only about 6% of these attacks managed to target the C-Suite. However, 22% targeted lower-level employees working in sensitive areas, such as human resources, finance, IT and legal.
"Also, given the fact that many incidents are used to phish other employees or external parties, the attackers are looking for any way they can get into the network, even if it's through a 'lower-level' email account," according to the report.
Related posts:
— Scott Ferguson is the managing editor of Light Reading and the editor of Security Now. Follow him on Twitter @sferguson_LR.