GAO: Pentagon's New Weapons Systems Vulnerable to Cyber Attacks
A report from the Government Accountability Office finds that the Defense Department is buying and developing new weapons that are vulnerable to numerous cyber attacks.
With the US Defense Department preparing to buy and develop $1.66 trillion in new weapons over the next several years, a report finds that these next-generation systems are vulnerable to any number of cyber attacks.
The US Government Accountability Office report, "Weapon Systems Cybersecurity: DOD Just Beginning to Grapple with Scale of Vulnerabilities," finds that as the Defense Department modernizes its arsenal, and weapons become more computerized and connected to the Internet, the odds of a cyber attack are increasing.
While this trend has been obvious for some time, the Pentagon is only to coming to grips with these security issues now.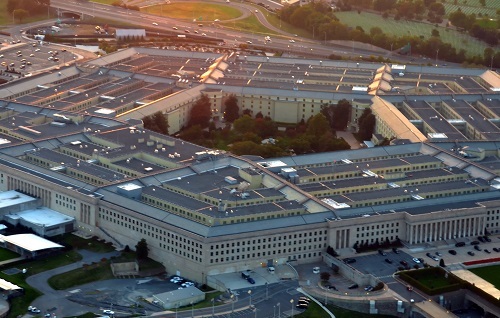 The October 9 report finds:
Automation and connectivity are fundamental enablers of DOD's modern military capabilities. However, they make weapon systems more vulnerable to cyber attacks. Although GAO and others have warned of cyber risks for decades, until recently, DOD did not prioritize weapon systems cybersecurity. Finally, DOD is still determining how best to address weapon systems cybersecurity.
Congress asked the GAO to review the security of these new weapons systems as the Pentagon prepared to go on its trillion-dollar spending spree.
As part of its research, the GAO studied reviewed reports on software, networking, IT and other technology issues dating back to 1991, as well as assessments written on cybersecurity and weapons that were tested between 2012 and 2017.
The report does not detail specific vulnerabilities within different systems, but it notes that the National Security Agency and the US Computer Emergency Readiness Team (CERT) have warned that attackers and nation-states have been attempting to probe systems for flaws and security holes in order to conduct reconnaissance, espionage or to disable or damage these weapons systems.
However, when conducting its testing, the GAO found it relatively easy to hack into these systems or bypass security features. Testers were able to take over systems using simple tools and techniques, and remain inside these systems for long periods of time.
As an example, the report finds that it took a two-person team about an hour to crack into one system, and only a full 24 hours to complete take control. Another system had about 20 vulnerabilities, but only one had been fixed after officials were alerted.
"For example, one test report indicated that only 1 of 20 cyber vulnerabilities identified in a previous assessment had been corrected. The test team exploited the same vulnerabilities to gain control of the system," the GAO found.
More disturbingly, Pentagon officials would sometimes dismiss these security concerns or claim that the tests were unrealistic.
"Using relatively simple tools and techniques, testers were able to take control of systems and largely operate undetected, due in part to basic issues such as poor password management and unencrypted communications," according to a summary of the report. "In addition, vulnerabilities that DOD is aware of likely represent a fraction of total vulnerabilities due to testing limitations. For example, not all programs have been tested and tests do not reflect the full range of threats."
Before the report's publication this week, the GAO notes the Defense Department has started to take steps to improve security around these systems, and that Congress has also urged the military to take better cybersecurity steps.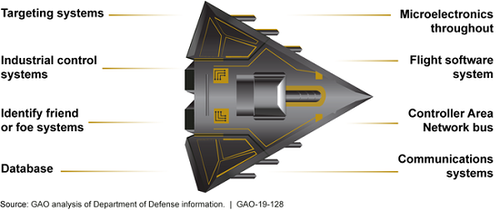 However, the Pentagon faces challenges ranging from staffing to sharing information about vulnerabilities within the various sections that make up the Defense Department.
"DOD faces barriers that could limit the effectiveness of these steps, such as cybersecurity workforce challenges and difficulties sharing information and lessons about vulnerabilities. To address these challenges and improve the state of weapon systems cybersecurity, it is essential that DOD sustain its momentum in developing and implementing key initiatives," the report finds.
Related posts:
— Scott Ferguson is the managing editor of Light Reading and the editor of Security Now. Follow him on Twitter @sferguson_LR.