A Diverse Security Workforce Is a Stable Security Workforce
In an era when enterprises are scrambling to keep up with security demands, a new industry survey from ISF finds that having more diverse skills on the InfoSec team is one way to ensure a more stable workforce.
When it comes to building an InfoSec team, security executives face a number of challenges, from offering enough pay to keep talent to finding enough people with the technical skills to confront an ever-growing environment of complex threats.
However, diversifying a security team, and looking for talent in other departments, could hold a key to creating a stable security team that can work toward the goals created by chief information security officers (CISOs).
In a new industry survey released Thursday, the non-profit Information Security Forum suggests CISOs and other executives charged with implementing security create a more diverse workforce and seek candidates with a range of skills sets, both technical and people-oriented. At the same time, it's important to offer incentives such as working from home and part-time positions for those who need flexibility. (See Want a Sustainable Security Workforce? Start Getting Innovative.)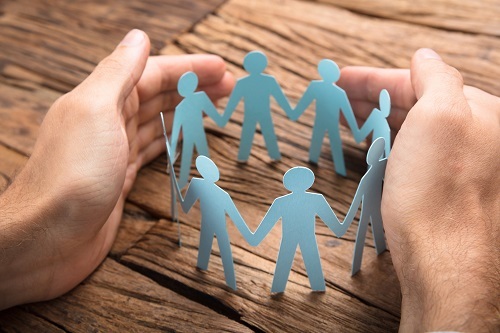 "We know that there is going to be a certain number of vacancies in this year and it's not a problem that we think is going to go away anytime soon,"Steve Durbin, the managing director of ISF, told Security Now in an interview before the report, "Building Tomorrow's Security Workforce," which is being released on January 17.
"So what are some of the practical steps that we can take to understand exactly what's going on?" Durbin added. "What organizations should be able or can do to attract staff, to retain staff, to develop staff in line with what is it is that they're trying to achieve from an organizational standpoint, and then what are some of the longer term steps that either government can take or private sector, public sector, wherever it might be, to address the skill shortage."
When thinking about the future of cybersecurity in the enterprise, Durbin believes that technical skills won't matter as much as leadership and training. He pointed to breaches at Equifax and Singapore Health Services, which could have been prevented if those businesses took security more seriously and had better planning.
"If you look at some of the reasons why more recent breaches have occurred, they tend to have fallen more into things like lack of awareness, lack of leadership, lack of convincing some of the messages around the need for cyber hygiene effectively across an organization," Durbin said.
More than money
The ISF report is based on responses from "several hundred" of the organization's members, as well as outside experts and academics, and looked at the challenges enterprises have in retaining security talent, especially as threats are becoming more serious and much more expensive to recover from. (See Average Cyber Attack Cleanup Tops $1M, Radware Finds.)
Durbin estimates that about 60% of respondents found that salary is a significant obstacle to retaining talent, since certain enterprises are always willing to pay more for specific employees with certain technical skills. Instead, Durbin believes businesses can offer talented security people different incentives: Working from home, part-time work, as well as helping employees with their careers, which could mean on a two- or three-year stint in InfoSec.
"It may well be that they're in marketing. It may well be that they're sitting in sales. It may well be that they're sitting in human resources," Durbin said. "And we can train or put alongside some of the technical components to that, but we can close some of those gaps."
While talent is one part of the equation, Durbin noted that enterprises can further diversify their InfoSec teams in other ways. For instance, some of the more technical or mundane tasks can be outsourced to a third-party, while the company's legal team and lawyers can shoulder the burden of compliance and data governance issues.
At the same time, technology such as machine learning and artificial intelligence can help fill in the gaps when it comes to checking network traffic and looking for anomalies.
The role of the CISO
This can leave more time for CISOs and their staff to focus on training employees and ensuring that the rest of the C-Suite knows the security risks associated with the business and how much risk can the enterprise take on.
"The environment will change very significantly from the one that we look at today, which is not one-dimensional but also not as rich as it could be," Durbin said. "And that's the attraction I think from a securities standpoint. It's how do you get the right people involved in all of that to shape it, because it's still a very young industry, and to take it forward and to meet the needs of an organization."
Further, this approach also helps the CISO grow in his or her role.
"Certainly from the CISO's standpoint, this is the role that he or she has to play, which is in providing very much more strategic guidance to an organization about how they can deliver their business strategy in as safe a manner as is possible given the risk posture that the organization has decided to adopt," Durbin added.
Related posts:
— Scott Ferguson is the managing editor of Light Reading and the editor of Security Now. Follow him on Twitter @sferguson_LR.