As technology becomes more interconnected with the Internet of Things, we should expect to see more insidious hacks like those demonstrated at Black Hat USA this past summer that will -- at some point in the near future -- strike close to home. It's one thing when your company gets hacked and quite another when your pacemaker, commercial airline, or traffic light control and coordination system gets pwned because of security vulnerabilities in IoT devices.
What is the core of the problem?
There are two technologies that are foundational to enabling our world economy today. They are DNS and keys and certificates. According to Gartner, there is an estimated 4.9 billion IoT devices connected to the Internet, a number that is estimated to grow to 25 billion devices by 2020. As was so clearly displayed in the GM RemoteLink app hack at Black Hat, at the core of IoT are keys and certificates; SSL/TLS validation, or the lack of validation, was exploited as part of the hack.
As billions of devices come online, it will become all the more critical to protect the keys and certificates that are used for authentication, validation, and privileged access control. For example, as the auto industry moves toward driverless cars, the cars themselves (as early as 2020) will be connected with other cars to gather and share critical information. At the heart of the connected vehicle communication are keys and certificates.
Automakers are expecting cars to be a high value target for hackers and have already begun to put security controls in place. One such control changes the certificates used for SSL/TLS communication between the cars at least 12 times per hour. Think what a PKI management nightmare that may be if you are not able to tell whether a certificate is good or bad, friend or foe?
One good example of identifying friend or foe is where researchers at DefCon demonstrated how they were able to hack a Tesla car. Tesla responded very quickly with a patch that was distributed over the air. Even though Tesla claims that the firmware update to correct the vulnerability was digitally signed, researchers who successfully pulled off the hack contend that it was not. This situation shows the gravity of the problem the security industry is facing as more "things" come online. In the Tesla case, how would the vehicle know a legitimate and safe firmware update from a malicious one? Obviously this is the job of code-signing certificates.
It's not only the auto industry that needs to be concerned about IoT devices being compromised over the air. Hospitals using computerized pumps designed for the continuous delivery of general infusion therapy for thousands of patients have been strongly advised by the FDA to transition away from a particular type of infusion system that hackers can exploit via wired or wireless access to manipulate the patient dosage.
There are many other areas where connected devices are already significantly used. The hotel industry, for instance, is moving toward digital room key access that enables you to simply use your phone to access your room using a digital certificate. Imagine if attackers were able to fraudulently issue their own certificate to misrepresent you. Now we have a personal safety issue!
Industrial systems that make use of SCADA products use SSL/TLS to transfer critical information and receive commands from a central point of control. Attacks against SCADA systems are growing in popularity because many are still running legacy software that does not have security built in or has weak security, which is now Internet enabled. Last year, hackers found that SCADA devices responsible for energy, water and commercial facilities, mainly in the United States and Europe, were vulnerable to SSL decryption, enabling an attacker to capture sensitive information in plain text.
At the foundation of all SSL/TLS communication between all devices are keys and certificates and it's becoming all the more difficult to distinguish which ones can be trusted and which ones cannot. Without the ability to tell friend vs. foe, good vs. bad in the digital realm, our global economy is in a perilous situation.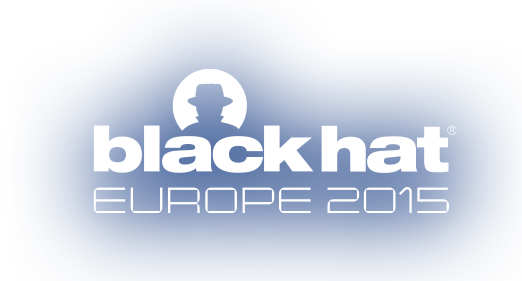 Black Hat Europe returns to the beautiful city of Amsterdam, Netherlands November 12 & 13, 2015. Click here for more information and to register.