RSA CONFERENCE 2018 - San Francisco - Amid the echoes of a hard-shredding string quintet "cello-boxing" about WannaCry, tech executives on the keynote stage here today called for fostering cybersecurity culture and announced an accord between tech companies that agreed to provide defense for all, and offense for none.
Microsoft President Brad Smith told attendees, "If there is one message that we need to come together to convey to the governments of the world" it is that cyberattacks are not just attacks on machines, but on people. He detailed how the WannaCry attacks directly impacted British hospital patients and how the NotPetya attacks not only infected half of Ukraine in less than three hours, but put Ukrainian companies out of business, and how governments attacking other governments can have real impacts on civilians. "That is the call that we need to answer," said Smith.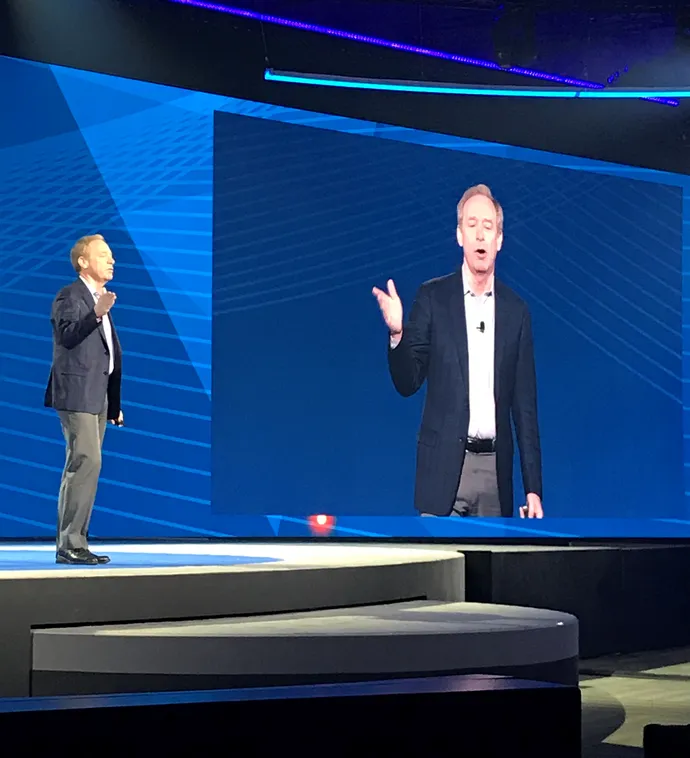 He outlined the new Cybersecurity Tech Accord announced today by Microsoft and 33 other companies including security providers, forensics investigators, software developers, hardware manufacturers, telecommunications companies, social media giants, and more. Microsoft, RSA, FireEye, Trend Micro, Symantec, Avast!, F-Secure, BitDefender, Oracle, SAP, Cisco, Dell, HP, Arm, CA, Nokia, BT, Facebook, and LinkedIn are among those on the list.
The four tenets of the accord are: to undertake more collective action and information sharing; to help customers build their own capacities to protect themselves; to provide a stronger defense against cyberattacks for all customers across the globe, regardless of the motivation for the attacks; and to conduct no offensive actions.
According to the Tech Accord announcement, "we will not help governments launch cyberattacks against innocent citizens and enterprises from anywhere."
"We need to lead not only by example," said Smith, "we need to lead with our voice, because as we've seen, we need governments to do more." He renewed his call for the creation of a "Digital Geneva Convention," which he has mentioned in previous RSA Conference speeches, suggesting that nations set rules of engagement for both wartime and peacetime to protect civilians from the impacts of cyber conflict.
Smith also mentioned Microsoft's new Azure Sphere announcement or IoT defense, which they are licensing to every chipmaker, quipping "did anyone ever think that anyone from Microsoft would ever come here and say that we are shipping a custom Linux kernel?"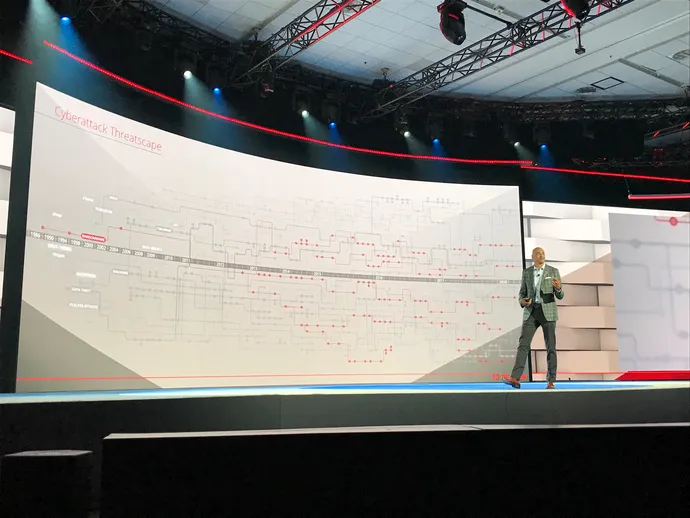 Christopher D. Young, CEO of McAfee, continuing on the theme of safety, spoke of the rash of airplane hijackings decades ago (24 in the US in 1970) before cautionary procedures on air transit were put into place. While airlines have learned, Young said, that not all everyday items can be trusted - like a shoe or a too-large bottle of shampoo - cybersecurity professionals are learning that not all everyday items can be trusted once they're connected to the internet.
One lesson Young said the cybersecurity should learn from airlines, is "they are absolutely obsessive about safety and security." For everyone who works in the air travel ecosystem, safety and security is job one, he said. "My ask is that we all go out and that we try and drive a culture in which cybersecurity truly gets the priority it deserves."
Events like hijacking forced culture change in the flight industry; culture change is necessary in cybersecurity, and simply getting users to "do" things like change their passwords when the policy demands is not enough, said Young; "doing is different than being."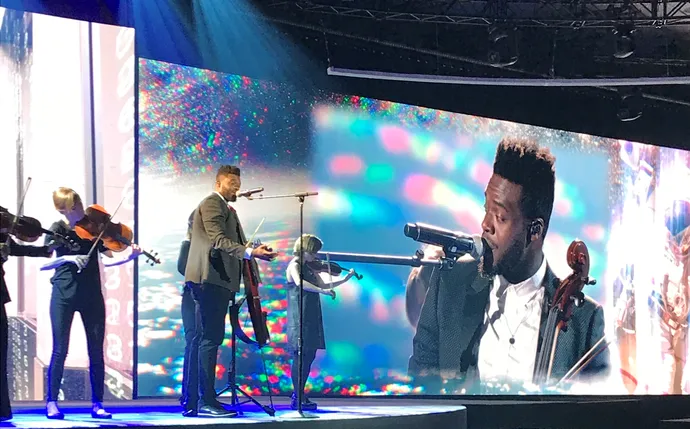 RSA President Rohit Ghai, however, pointed out several "silver linings" for the security industry to take pride in.
Ghai said security departments are moving away from "silver bullet" strategies, instead recognizing that small improvements all over an environment add up to big gains. "Our knowledge of our business is the only asymettric advantage we have against the bad guys," he said.
Artificial intelligence is also helping security tools get to or ahead of attacks more quickly, and in some applications even reducing user friction while reducing fraud. "We are getting better at 'getting to the ball before our opponent,'" said Ghai (borrowing a phrase, he noted, from Boston Celtics legend Bill Russell).
Teamwork, both within the security and risk management fields, and with outside entities like end users, government, and policymakers is also improving, says Ghai.
Ghai left attendees with a few words of caution, noting security professionals' responsibility to maintain trust - not only of their own organizations and brands, but in technology and the systems that use it. "It takes a lifetime to build trust but only a moment to lose it ... Our collective risk is that we fail to avoid a breach of trust."
Related Content:

Join Dark Reading LIVE for two cybersecurity summits at Interop ITX. Learn from the industry's most knowledgeable IT security experts. Check out the security track here. Register with Promo Code DR200 and save $200.