Data breach last year prompts CIO Beth Jacob to resign; Target will hire interim CIO and chief compliance officer.
Target is looking for a new chief information officer following the resignation of CIO and executive VP of technology services Beth Jacob on Wednesday.
As the company's top technology executive, Jacob had responsibility for Target's computer systems and network, which succumbed to hackers late last year, enabling a massive data breach.
The breach began on Nov. 27, was confirmed on Dec. 15, and ended on Dec. 18. The company initially said 40 million credit and debit card accounts were affected, but its investigation subsequently revealed that a separate set of data, stored elsewhere and covering 70 million accounts, also had been stolen.
One of the largest retail data thefts ever, the incident contributed to a 40% decline in the profit reported by the company last month.
[Can a phone be snoop-proofed? Read FreedomPop Debuts Encrypted Snowden Phone. ]
Jacob started with Target in 1984 as an assistant buyer. She left in 2002 then returned to the company in 2006. She was appointed CIO in 2008.
In an emailed statement, Gregg Steinhafel, chairman, president and CEO of Target, confirmed that the company is seeking a new CIO. "While we are still in the process of an ongoing investigation, we recognize that the information security environment is evolving rapidly," he said. "To ensure that Target is well positioned following the data breach we suffered last year, we are undertaking an overhaul of our information security and compliance structure and practices at Target. As a first step in this effort, Target will be conducting an external search for an interim CIO who can help guide Target through this transformation."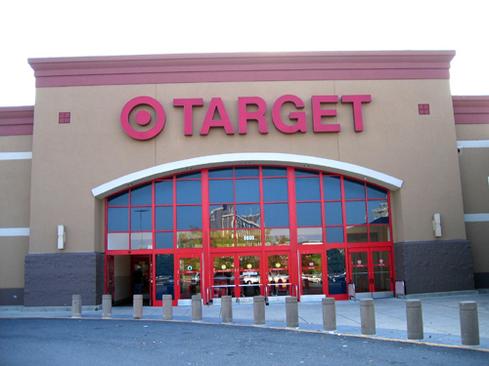 Steinhafel said Target will be "elevating the role of the chief information security officer" and filling the position externally. He also said the company plans to look for a chief compliance officer outside the company. In addition, he said Target is working with Promontory Financial Group to assess its systems, infrastructure, business processes, and talent.
The new chief compliance officer position has been created in conjunction with a retirement: Target's current VP of assurance risk and compliance, Ann Scovil, previously planned to retire at the end of March, according to a company spokeswoman. As part of its effort to rebuild its information security infrastructure and processes, Target has decided to divide responsibility for assurance risk and compliance.
Beyond changes in personnel and processes, Target last month said it plans to invest $100 million to issue smart chip credit and debit cards and to equip its stores with the hardware to handle the technology.
Pen testing helps companies become more secure by finding and analyzing their insecurities, but pen test services can be fraught with their own kind of risk. In this Dark Reading report, Choosing, Managing And Evaluating A Penetration Testing Service, we recommend what to look for in a provider and its wares, how to get what you pay for, and how to ensure that pen testing itself doesn't open the company or its employees up to new risk. (Free registration required.)
Thomas Claburn has been writing about business and technology since 1996, for publications such as New Architect, PC Computing, InformationWeek, Salon, Wired, and Ziff Davis Smart Business. Before that, he worked in film and television, having earned a not particularly useful ... View Full Bio