Young adults ages 18- to 26 worldwide just aren't flocking to the cybersecurity field, despite the industry's hot job market and talent gap. There's a lack of awareness of cybersecurity career opportunities, and young women are less interested and informed about the field than men, according to a new survey of young adults by Raytheon and the National Cyber Security Alliance (NCSA).
The study indicates that worldwide, women may not be getting the guidance that men get at the secondary and high school levels: 52% of millennial women say cybersecurity programs and activities aren't available to them, while 39% of millennial men said the same. Nearly 50% of the men in the survey were aware of what cybersecurity jobs entail, while just 33% of women in the survey were.
When it comes to interest in the field, 28% more young adults this year said they would likely consider a career that improves Internet security than said so last year, and in the US, fewer women are looking at a career in security, as the gap between young women's interest in the field versus men's interest in the field is five times wider than a year ago.
But 25% of the women who said they were less likely to pursue a career in Internet security now than they were a year ago say they that's because they're not interested in that type of work; 17% of males cited lack of interest. Some 75% of women say their high school and secondary school computer classes did not offer skills for the security field, while 62% of men said the same.
There's apparently a mentor gap as well: 77% of young women in the U.S. say no high school or secondary school or guidance and career counselor talked about cybersecurity as a career, while 67% of men said the same.
On the positive side, some 38% of millenials have competed in cybersecurity contests or looked for internships, scholarships and mentoring programs in cybersecurity. "Young adults say they want careers that use skills required for cyber careers," the report says.
The Raytheon/NCSA report -- which is based on a survey of 4,000 millennials in Australia, Estonia, France, Germany, Japan, Poland, Qatar, Republic of Korea, Saudi Arabia, U.K., United Emirates, and the US -- comes on the heels of an (ISC)2 and Booz Allen report that found the number of women in the cybersecurity field has remained static at 10% worldwide. The overall number of women joining the industry is on the rise: it's just that their numbers aren't keeping pace with the overall workforce in the field, according to (ISC)2. Where women have an edge in security is in the governance, risk and compliance (GRC) sector, where one in five women holds a position versus one in eight men, according to the (ISC)2/Booz Allen report.
Findings from both the Raytheon/NCSA and (ISC)2/Booz Allen reports appear to reflect the underlying problem of a scarcity of entry-level cybersecurity positions. That limits young graduates from finding and filling cybersecurity positions. "The requirement for experience for most [jobs] is higher than one would normally require for any entry-level position," Julie Franz, (ISC)2 Foundation director, told Dark Reading last month. "The need is so acute in cyber that it the requirement for someone to hit the ground running is much higher."
The report highlights the challenge of encouraging women and young people to pursue careers in a hot industry where there aren't enough qualified people to fill the job vacancies. "Not only are we missing obvious opportunity to remediate a global shortfall of cybersecurity workers, but we're also seeing the problem compounded by leaving women behind when it comes to cybersecurity education, programs and careers," said Valecia Maclin, program director of cybersecurity and special missions at Raytheon.
It's a matter of better schooling and mentoring this age bracket. Nearly 40% say they want more information about cybersecurity careers. "The survey has shown that millenials would likely pursue a cybersecurity career if they are aware of what the job entails," the study, "Securing Our Future: Closing the Cyber Talent Gap," said.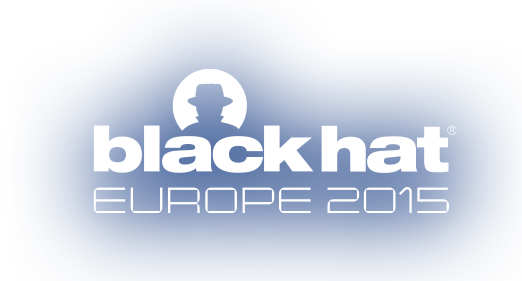 Black Hat Europe returns to the beautiful city of Amsterdam, Netherlands November 12 & 13, 2015. Click here for more information and to register.