It's well known that women are underrepresented in technology roles. While women make up 47% of the workforce, only 34% of tech industry professionals are women. Within the cybersecurity sector, the numbers are even worse. Only 10% of IT security workers are women, contributing to a projected 1.5 million unfilled positions within the industry by 2020.
While it's unfeasible to completely close the cybersecurity gender gap within three years, this should serve as a wake-up call for educators and employers to more seriously address the dearth of women in cybersecurity and technology more broadly.
The Costs of Gender Imbalance
Women's dramatic underrepresentation in the cybersecurity sector isn't just bad optics, it's a shortcoming that will continue to undermine the industry. Data breaches are projected to cost businesses $2.1 trillion by 2019, but organizations will be ill-equipped to manage the aftermath of these incidents if they're unable to recruit and retain the cybersecurity talent they need. With an almost exclusively male workforce, it's evident that the cybersecurity sector needs to seek out new avenues of growth. Increasing women's presence in the cybersecurity industry would largely fill the gap.
Even if women only reached representational parity with the IT industry at large — making up 34% of the cybersecurity workforce without replacing existing professionals — women would more than fill the projected employee deficit. When nearly half the population represents an untapped source of expertise, employers need to reassess how they attract and train cybersecurity professionals.
Break the Tech Stigma Early
The cybersecurity sector faces many of the same challenges as the tech industry at large: women largely self-select out of IT occupations at a young age. Twenty-seven percent of middle-school girls have considered an IT career, but this number drops to only 18% by the time they reach high school, according to a new CompTIA campaign.
While businesses and schools have traditionally addressed this challenge with tech education programs, they're far from a silver bullet. Girls who have taken a tech class are slightly more likely to consider a tech career than girls on average (32% compared to 23%, respectively), but on its own, changing the curriculum isn't enough.
Knowing someone in the industry is a much more effective predictor of interest in a future career. Only 37% of girls know someone with a job in the tech industry, but 60% of those who do have considered an IT career. Similarly, the most commonly cited reason for not pursuing tech is a lack of information about what these jobs involve (69%), which is easily addressed with access to a guardian or mentor with industry experience.
Industry Ambassadors
Organizations face stiff challenges to attracting women to cybersecurity, but thankfully they already have the resources they need to improve their situation.
Women currently working in the sector can provide valuable guidance, acting as mentors to the next generation of potential cybersecurity workers. Cybersecurity professionals such as Google's Parisa Tabriz and Katie Moussouris (who helped launch Microsoft's bug bounty program) can help promote a healthy image of women thriving in the sector, reshaping public perception of what a security expert looks like.
Of course, it's not enough to focus exclusively on young women. Retraining opportunities allow women already in the workforce the opportunity to transition to a cybersecurity role. Especially as business process evolution and innovation continue to accelerate, employer emphasis is shifting from extended periods of occupation-specific preparation to more agile certification-based training. Businesses should support employees through cybersecurity training and certification programs to ensure that they're attracting women from a variety of educational backgrounds, not just those who specialized in information security in college.
Gender Parity
It will take time before the cybersecurity sector can attract more women to fill its ranks. Moving forward, organizations must more actively recruit women, especially amid security threats of growing severity and cost.
Reaching gender parity will take concerted effort from both businesses and educators, but an approach focusing on mentorship and continual training can help bridge the gap. By committing to a more inclusive workforce, employers can encourage more women to pursue careers as cybersecurity professionals.
Related Content: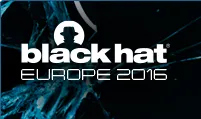 Black Hat Europe 2016 is coming to London's Business Design Centre November 1 through 4. Click for information on the briefing schedule and to register.