The vaunted security skills gap may seem like a slam dunk for experienced and credentialed security professionals seeking to advance their career. But, as my father often said, "If it seems too good to be true, it probably is." Yes, the security market is a hot one. But whether you are an employer or a job seeker, finding the right fit for the right job comes with its own set of special challenges.
At Black Hat Europe this week, Dark Reading will be hosting two panel discussions we hope will shed new light on the current employment environment in IT security: including what the attitudes of both security professionals and those who hire them are, how security pros are approaching today's job market, and what skills and qualifications are most in demand.
We kick off the discussion Friday morning with Richard Nealon, board member of the International Information System Security Certification Consortium. Nealon will discuss the (ISC)2 Global Information Security Workforce Study (GISWS), which surveys security professionals on career plans and attitudes.
Following Nealon, Dark Reading editors Tim Wilson and Marilyn Cohodas will present results of the 2015 Black Hat Attendee Survey of 460 infosec professionals and the Dark Reading/Information Week Strategic Security Survey. The two studies examine enterprise security department buying and budgeting strategies, as well as technologies and tactics for handling breaches and incident response.
Later in the day, the focus will shift to the job-seeker, with Accenture Managing Director Floris Van Den Dool and cybersecurity recruiter Owanate Bestman from Barclay Simpson headlining a 45-minute panel on Advancing Your Career As A Security Pro and question-and-answer period with the audience. Key topics include: how to get more training and experience; how to increase your salary potential; how to job hunt; strategies for working within your existing organization to improve your standing; and improving leadership skills.
Coming soon: more & better infosec career advice
In recognition of the growing skills gap and the need for in-depth career advice targeted to a broad-based security audience, from beginner to CISO, Dark Reading will soon be introducing a career trends newsletter as a companion to our Security Jobs Board launched in August at Black Hat USA. The newsletter and the related content available in our "Careers and People" section will offer news and information on issues such as training, certification, staffing, hiring trends, salaries, and job hunting.
The Jobs Board enables hiring companies -- including government, commercial companies, and security vendors -- to post positions for hire directly to one of the Web's largest audiences of security professionals: Dark Reading readers. And readers can respond directly to those employers in a safe, private online environment, enabling them to find out about the many job openings in the industry.
Look for expanded news coverage and commentary from recruiting and hiring experts who work with security staffing issues every day, along with the inside view of security executives and operations managers about industry trends in how security teams use technology and collaborate and communicate with each other, business partners, customers, and users.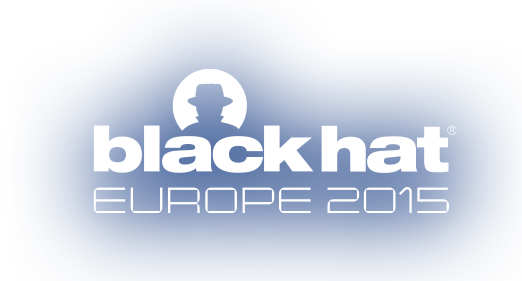 Black Hat Europe returns to the beautiful city of Amsterdam, Netherlands November 12 & 13, 2015. Click here for more information on the career trends program.