Quora Breach Hits 100M User Accounts Containing Highly Personal Data
The latest mega data breach hit question-and-answer portal Quora, which reported 100 million user accounts were accessed by a malicious third-party. The data also contains highly personal details about customers.
Question-and-answer portal Quora is now the latest company to report that customer records have been compromised in a mega-data breach. In this case, about 100 million user accounts, which contained an unusual amount of personal details, have been accessed by a malicious third party.
In a December 4 post, Quora CEO Adam D'Angelo wrote that the company discovered the breach on Friday, November 30, and that 100 million user accounts were involved. The incident remains under investigation, although details about the security breach remain scarce.
The company is also working to contact users affected by the breach.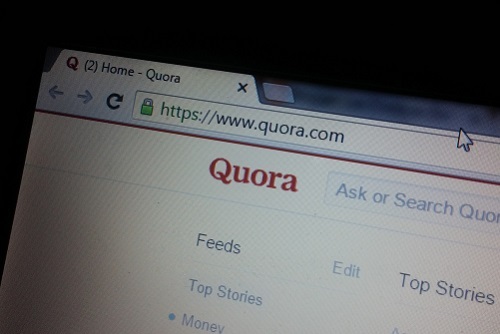 "It is our responsibility to make sure things like this don't happen, and we failed to meet that responsibility," D'Angelo wrote in his mea culpa.
The type of information compromised in this breach falls into three categories:
Account information, including name, email address, encrypted or hashed password and data imported from linked networks when authorized by users
Public content and actions, including questions, answers, comments and upvotes published on the site
Finally, non-public content and actions, including answer requests, downvotes and direct messages.
Mukul Kumar, CISO and vice president of Cyber Practice at security firm Cavirin, noted in an email that the information the attackers were able to access was unusual in that it could help someone build a more complete profile of a potential identity theft victim.
"The disturbing thing about this hack is that, beyond basic personal data, the Q&A database may be mined for psychographics that can be used to build a more complete profile of the victim," Kumar wrote to Security Now. "This is valuable data for identity theft, or identifying potential password challenge questions. So, beyond maintaining one's personal cyber posture via password hygiene and additional diligence, another area now to consider is just how much to share on forums, such as Quora."
As large as the Quora data breach is, it's not the biggest that's happened within the last week.
That honor goes to Marriott, which disclosed that a database housing information on its Starwood customers was breached several years ago, with the company's security department only recently discovering the incident. This attack appears to have affected about 500 million customers. (See Marriott: 500 Million Guest Records Compromised in Data Breach.)
Additionally, within the last week, Dell disclosed that its Dell.com website was breached, although it's not clear what, if any, data was disclosed. The company did not release a number associated with its data breach, which also remains under investigation. (See Dell: Your Personal Info May, or May Not, Have Been Stolen.)
Related posts:
— Scott Ferguson is the managing editor of Light Reading and the editor of Security Now. Follow him on Twitter @sferguson_LR.