Billions of Business Files & Data Are Exposed Online to Anyone
A report from Digital Shadows finds that more than a billion files, including sensitive data and intellectual property, are exposed to the greater Internet. Much of this is due to antiquated technology.
Enterprises are only as strong as the weakest link in their cybersecurity chain. As if the struggle to keep up with data exfiltration weren't enough, companies are leaving files unsecured on the public Internet.
How many files? There's no way of knowing for sure, but at least hundreds of millions.
That's according to the results of an investigation by Digital Shadows, a San Francisco-based digital risk firm, that highlights the need to manage external digital footprints rather than worrying about data exfiltration.
In terms of data volume, the infamous Amazon S3 buckets issue was big, but even that only accounts for 7% of all the exposed data found in the investigation, which totals 12 petabytes or roughly 4,000 times the size of the Panama Papers leak. (See Amazon S3 Errors Hit Home Again.)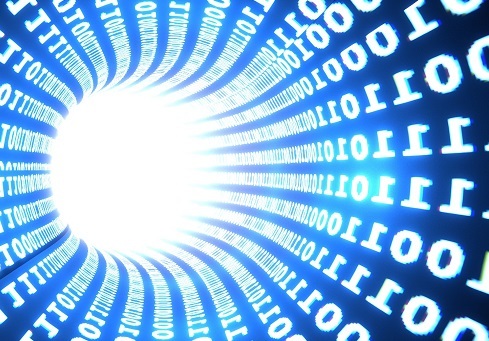 That sheer volume of data is worrying, of course, because it suggests how much information might be readily available for exploit by malicious parties. But even more troubling is the amount of unique intellectual property (IP) openly accessible that would provide an easy and significant payday on the black market.
This insecure data consists in some cases of pending patent applications, employee payroll and tax return information and even, ironically, internal security assessments that could be sold or traded, or alternatively leveraged for fine-grain spear-phishing or other attacks.
"While we often hyper-focus on responding to adversaries conducting intrusions and exfiltrating data, we aren't focusing on external digital footprints (or) data that is already publicly available via misconfigured devices," said Rick Holland, CISO at Digital Shadows.
Vulnerable data
The investigation report, based on data from the first quarter of 2018, reveals a smorgasbord of one and a half billion files from multiple enterprise sectors. The biggest overall cache found was 700,000 payroll files, followed by 60,000 tax files, but there were also about 14,500 files of leaked contact information and about 4,500 patient healthcare lists.
As an example of the depth of type of personal information that is available, an instance of consumer point-of-sale (POS) data was found openly available, including transaction times, places and even credit card information. This type of information is regularly propagated and resold on the Dark Web, the higher quality, the more valuable.
Unprotected IP was also discovered, in one instance, as a renewable energy patent summary marked as "strictly confidential." In another, proprietary source code that was part of a copyright application.
Third-party and contractor data was also discoverable including -- remarkably -- security assessments and the results of pen tests.
"It is hard enough for defenders to protect their own people, assets and infrastructure," Holland told Security Now, "(but) giving that control up to an external party only exacerbates the problem. I think (it's) only going to get more challenging as outsourcing and cloud computing adoption increases."
In fact, Holland was skeptical that the overall issue will ever be fixed at a global level, but felt that organizations in themselves could be successful, providing they accept the need to up their game.
The tale of data lost
"Security teams often have their heads in the sand when it comes to understanding their external digital footprint," Holland said. "Sometimes unwittingly and sometimes it is a conscious choice given the enormity of defending the modern enterprise. Trade-offs are made and monitoring your own infrastructure, SaaS, IaaS, PaaS as well as your business partners isn't a trivial task."
---
Want to hear more about the leading operator use cases for AI technologies? Join us in Austin from May 14-16 at the fifth annual Big Communications Event. There's still time to register and communications service providers get in free!
---
One thing is for sure: older technologies, processes and standards are to blame.
Outside of the 7% of data represented by S3 buckets, the rest is mostly accounted for by older protocols and platforms. The report found that 33% of visible files were publicly exposed because enterprises use Server Message Block, 28% of them through rsync, and 26% from FTP servers. NAS drives and poorly constructed websites were also a problem, as were consumer devices misconfigured to be Internet-facing.
Clearly, businesses are investing in new technologies, but there's still a huge amount of digital footprint clean-up to be done to make those investments watertight.
Organizations' first step should be to "stop the bleeding" by locking down data in any infrastructure that is under their direct control, move beyond the usual box-ticking exercise with third parties, and then work with a takedown service provider to get remaining content taken offline, according to Holland.
This process can be very complex, but network reconnaissance tools such as NMAP can assist by persistently monitoring the digital footprint, and when a new service comes online, immediately validating its security controls.
"Like anything else, the key is getting visibility into the degree of the problem, so that the appropriate investment can be made," said Holland. "Right now, many organizations are making decisions without having a full appreciation for the risks."
Related posts:
— Simon Marshall, Technology Journalist, special to Security Now