Android Spyware BusyGasper: Small With Unusual Capabilities
Kaspersky researchers said the malware is not sophisticated, but it comes packed with a broad array of interesting features and capabilities.
A small spyware campaign aimed at Android devices, one that's loaded with features that include device sensor listeners like motion detectors, can exfiltrate data from messaging applications. It includes keylogging tools that can track user taps, collect coordinates and calculate characters, according to researchers at Kaspersky Labs.
The malware, dubbed BusyGasper, which also includes about 100 commands in its protocol, can bypass the Doze battery-saver feature and can log into the "attacker's email inbox, parse emails in a special folder for commands and save any payloads to a device from email attachments," Alexey Firsh, malware analyst at Kaspersky, wrote in a post on the SecureList blog.
The analysts first detected BusyGasper earlier this year and determined that the operation has been active since about May 2016.
The range of the malware is small and highly targeted -- fewer than ten victims, and all located in Russia, Firsh told SecurityNow in an email -- and it isn't sophisticated, but it comes with a number of unusual features. That includes the support for the IRC protocol, which the analyst said is hardly ever seen among Android malware.
The keylogger implementation also is unusual, according to Firsh. Immediately after the spyware is activated, it creates a textView element in a new window with particular layout parameters, which are hidden from the victim. It then adds onTouchListener to the textView and from there can process every user tap, enabling the malware to map the screens of the devices. From there, the "listener can operate with only coordinates, so it calculates pressed characters by matching given values with hardcoded ones," he wrote in the blog.
Another interesting piece of information about BusyGasper: There was no evidence that the malware infected the device through spear phishing, a hidden menu for operator control or similar common vector. Instead, the installation method of the spyware appears to be manual. Essentially, the attackers needed to get physical access to the victims' devices to install the malware. That could explain the small number of infected devices, according to Firsh.
"From what we can see, the actor who is behind this malware is someone who has been at this for a while, but demonstrates not that high of a production level like serious commercial surveillance solutions," he told Security Now.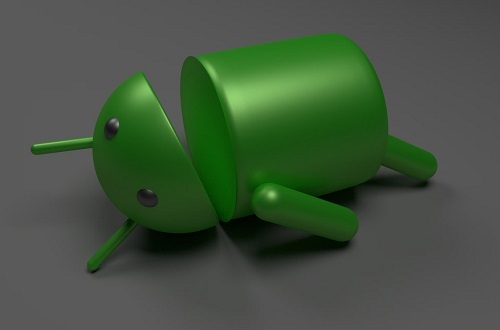 Though the spyware has limited reach, it can cause a lot of problems for users, according to Kaspersky. The device sensor listeners have been implemented with what Firsh in the blog called "a degree of originality," and the spyware can steal data from such messaging applications as WhatsApp, Facebook and Viber. It also can steal SMS banking messages, including one that showed an account with more than $10,000, though according to Kaspersky researchers, the cybercriminal behind BusyGasper doesn't appear to be interested in stealing money.
There are multiple components to BusyGasper's structure, and it can download a payload or receive updates from its command-and-control server, which in this case is an FTP server that belongs to the free Russian web hosting service Ucoz.
"BusyGasper is related to the scope of spyware tools used in very targeted attacks that affect few people," Firsh said. "Such malware can be simple as Hello World, but due to the small number of victims it can remain unknown for years. At the same time, it has a similar impact and presents the same dangerous risks as infamous surveillance products used by attackers worldwide."
Given the wide adoption of Android in mobile devices -- not only smartphones and tablets, but now laptops and Internet of Things (IoT) systems -- from a broad array of device makers, it has become a key target of mobile malware makers. The list runs from rooting malware to banking Trojans. However, Apple's iOS operating system also gets its share of attention. (See Roaming Mantis Android Malware Expands Its Reach to iOS, Cryptomining.)
In the case of BusyGasper, looking at the FTP dump analysis, Kaspersky researchers found a firmware component from Asus firmware, an indication that the attacker has a particular interest in Android devices made by the system maker. There also is a victim file that mentions "ASUS."
In the blog, Firsh said that analysts "found no similarities to commercial spyware products or to other known spyware variants, which suggests BusyGasper is self-developed and used by a single threat actor. At the same time, the lack of encryption, use of a public FTP server and the low opsec level could indicate that less skilled attackers are behind the malware."
To protect against malware like BusyGasper, Firsh said users should keep an eye on their devices to protect them against unauthorized third-party access and use complex passwords or a fingerprint scanner to unlock the device.
Related posts:
— Jeffrey Burt is a longtime tech journalist whose work has appeared in such publications as eWEEK, The Next Platform and Channelnomics.
This article has been updated to correct an instance where Alexey Firsh's name was misspelled.