Torii Is a New Evolution in Botnet Malware
Move over Mirai. A Bulgarian security researcher and Avast have found a new botnet dubbed Torii, which can bring these types of attacks to a new level.
Bulgarian security researcher Dr. Vesselin Bontchev recently opened his honeytrap nets and found that he had caught something fairly unique and potentially very dangerous -- a new type of botnet.
Bontchev wrote that what he found was unusual, and that the infection vector: "Spreads via Telnet but not your run-of-the-mill Mirai variant or Monero miner... First stage is just a few commands that download a rather sophisticated shell script, disguised as a CSS file."
He also found that the telnet attacks have been coming to his honeypot from Tor exit nodes.
Following the disclosure, Avast researchers jumped on the case, and have given their own take on the matter. Because of the Tor node connection, they named the botnet framework "Torii."
Avast found that the infection script would initially try to discover the architecture of the targeted device. The payload that it would later download would then be the appropriate payload for that device.
Torii uses different commands to get the downloads, including "wget," "ftpget," "ftp," "busybox wget" or "busybox ftpget."
If those don't work, the bot attempts to use FTP for the file transfer. Credentials for this are also embedded in the malware.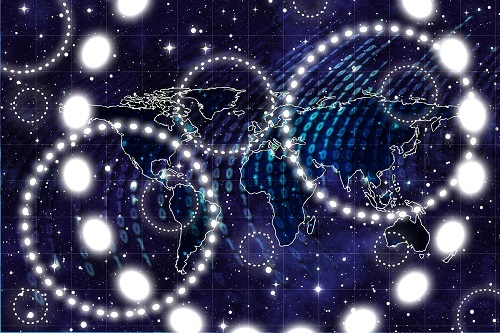 The first stage (dropper) payload is an ELF file. Its primary goal is to make what comes in the second stage persistent on the infected site.
The methods the malware uses to achieve this are extremely unusual. Specifically, tt uses six forms of attack and will run all of them every time it infects to assure persistence.
The methods used include:
Automatic execution via injected code into ~\.bashrc
Automatic execution via "@reboot" clause in crontab
Automatic execution as a "System Daemon" service via system
Automatic execution via /etc/init and PATH. Once again, it calls itself "System Daemon"
Automatic execution via modification of the SELinux Policy Management
Automatic execution via /etc/inittab
The list of architectures that Torii supports is fairly wide including devices based on x86_64, x86, ARM, MIPS, Motorola 68k, SuperH, PPC -- with various bit-width and endianness.
The second stage of the infection contains other features such as simple, anti-debugging techniques, data exfiltration and multi-level encryption of communication.
It also tries to get command and control information from top.haletteompson.com, cloud.tillywirtz.com and trade.andrewabendroth.com. It's been found that these three domain names have resolved to an IP address of 66.85.157.90 since September 15.
What Torii does can be used in many ways. It is a modular platform that can enable many exploits, and it very capable in the functions that it provides.
But also of note is that the payload itself is not scanning for other potential targets. That gives it a quite stealthy footprint on the network layer. It doesn't call attention to itself.
Torii is an evolution of what a bot can do. It is trying out its capabilities, but has not yet seemingly been tasked with a specific exploit.
Related posts:
— Larry Loeb has written for many of the last century's major "dead tree" computer magazines, having been, among other things, a consulting editor for BYTE magazine and senior editor for the launch of WebWeek.