If your business has recently shopped for an endpoint security tool, you've heard the hype. Terms like "machine learning" and "artificial intelligence" overwhelm the market and allude to more advanced and effective tools - but which products actually deliver?
Security researcher Lidia Giuliano and independent CTO Mike Spaulding wanted to find out. The two spent five months building a business case for an endpoint protection system. Their goal was to better understand problems and create test scenarios for products, building a system to evaluate market solutions for security leaders who struggle with the process.
Their research was initially driven by a spike in ransomware attacks, explains Giuliano. The process of choosing a security tool was complicated by an onslaught in marketing terms.
"Talking to managers, to friends, you would hear 'machine learning, artificial intelligence, indicators of this, indicators of that' … 'we catch everything, we've the best AV tool,'" she says. "But what is this based on? What is fact and what's fiction?"
It was frustrating, says Spaulding. Vendor claims were "so grandiose" and recommendations were "so over the top". Some advised the potential customers to test in a production environment. "We would never feel that confident," he notes.
They wanted someone to demystify the buzzwords and provide real-world examples. Unfortunately, they soon realized, there wasn't much available information on the process of testing and selecting endpoint security tools outside vendor-provided materials.
"One of the key findings is there's nothing to go by," says Giuliano. "Vendors will give testing guides, but if you don't know what you're looking for, it's not very helpful to begin with."
Giuliano and Spaulding set out to separate fact from fiction, and develop a framework to gauge the effectiveness of different products. They plan to share this methodology, and key considerations used in the test process, during their talk at Black Hat USA next week, "Lies, and Damn Lies: Getting Past the Hype of Endpoint Security Solutions."
Their process involved testing 30,000 pieces of malware against five tools currently on the market. The two initially contacted more companies to have their products tested; some denied requests after learning about the rigorous process.
Using a variety of malware was key, says Giuliano. They tested against old and new forms of malware, and used rehashing mechanisms to make them as close to zero-days as possible. Products may not recognize different variations of malware.
"The results were really interesting," says Giuliano, who says some products did not perform as promised. "When we mutated a lot of [the malware], a lot of it still slipped through."
The biggest takeaway for companies browsing tools, says Giuliano, is the importance of understanding business requirements and being empowered to ask the right questions. All this internal research needs to be done before a conversation takes place, she notes.
"Know the problem you're trying to solve and the value you bring to the business," she explains. "It's not about the product you start looking at, but understanding security gaps in your environment."
When it comes time to testing, both experts advise against testing in a vendor environment.
"You can't do that because you can't compare apples with apples," says Giuliano. "You have to create your own environment." Adversaries look for common free virtualization tools, she explains, and the researchers saw different outcomes testing with virtualization platforms.
Every organization has different security needs. The idea behind this talk is not to tell attendees what to buy, but to arm them with questions and information for browsing products.
"One of the biggest values for us is prevention," says Spaulding as an example of a business goal. Most organizations share the common goal of eliminating security issues like ransomware and viruses, but each business model changes based on what they value.
Prevention is high-value compared with EDR, he notes. "At the end of the day, people don't want the headache in the first place," he notes.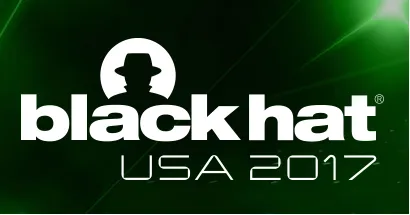 Black Hat USA returns to the fabulous Mandalay Bay in Las Vegas, Nevada, July 22-27, 2017. Click for information on the conference schedule and to register.
Related Content: