An ecosystem of payment card fraud will drive a projected $24 billion in losses by the end of 2018. Cybercriminals are working together to share tools, tutorials, and credit card data to scam victims.
It turns out payment card fraudsters learn their skills as many professionals do: through online learning. Researchers at Digital Shadows discovered a Russian carding forum provides a course on how to commit fraud, complete with instructors, syllabus, webinars, and reading material.
"We were surprised by the sophistication of the teaching site," says Michael Marriott, research analyst at Digital Shadows. "There were weekly webinars, course material, links to software [students] could use, interactive Q&A sessions."
While it's common to find carding tutorials and guides on the Dark Web, Marriott says this finding is especially professional. The site charges 45,000 rubles ($745 USD) for tuition and $200 for course materials, payable with e-currencies like Bitcoin and Webmoney.
"To have something that actually costs quite a bit of money, with interactive structures and processes, and all the resources that came with it, made it interesting for us," he adds. "It gives opportunities to criminals who may not have massive skills at the moment but can invest in their education through this online course."
The course lasts six weeks and consists of 20 lectures given by five instructors. It claims to provide sufficient knowledge for carders to make more than $3,000/month for 10-12 hours of work per week, and offers retraining to keep students up-to-date on new tactics.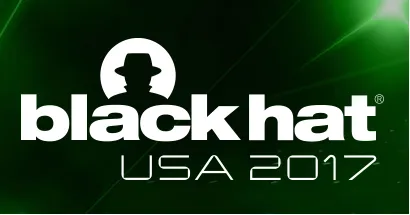 Black Hat USA returns to the fabulous Mandalay Bay in Las Vegas, Nevada, July 22-27, 2017. Click for information on the conference schedule and to register.
Attackers are changing their strategies as consumers' buying habits change. EMV adoption has made it harder to commit fraud using physical cards. Gone are the days when hackers could clone payment cards; now they're scrambling to bypass the chip-and-pin system.
Many are turning to Card Not Present (CNP) fraud to target victims who send their card details online or over the phone. A recent report states online spending will double to hit $6 trillion by 2021, driving the chances for fraudsters to make money.
To commit CNP fraud, cybercriminals can hunt for credit card data using online stores that sell information taken from online databases or point-of-sale malware. People specialize in methods for stealing data and distribute stolen info widely to carding sites, Marriott explains.
Visa is the most common card type, with 783,008 cards. The United States and India were the most popular areas with 461,384 and 443,988 cards, respectively. There is a bias towards rich Western countries where cards tend to have higher balances, says Digital Shadows.
Not all stolen cards are equal. "Credit cards have different values depending on the type of information available with it," Marriott continues.
The cheapest cards require further authentication to complete a purchase and the biggest hurdle is the cardholder's PIN, which can be difficult to obtain. Attackers are bypassing this with social engineering, which Marriott says is an increasingly popular tactic. More attackers are told to learn the surroundings of their targets so they can build a rapport and then trick them.
One automated service calls individuals and impersonates their bank, offering to add security measures to their account and requesting their PIN to do so. Trusting the fraudster, the victim enters their PIN into the phone and it's harvested in the user's dashboard.
The increased professionalization of credit card fraud training and the increasingly complex network of participants will drive losses in coming years. It has become an industry where attackers find their niche, whether it's harvesting card data or using stolen information to buy goods and services.
Payment card companies are advised to understand the threats against their consumers and check websites selling stolen cards for Bank Identification Numbers (BINs) and Issuer Identification Numbers (IINs). Consumers should be wary of the shops they buy from online, protect their PINs, and be careful when booking travel. Some scammers impersonate travel agents to book trips then change the reservation name to their own.
"If something doesn't smell right, you should be wary of it," says Marriott of offers that may seem too good to be true.
Related Content: