When Ryan Kazanciyan investigated data breaches as an incident response expert for his former employer Mandiant, the theme was always the same. "Every single one had an antivirus, HIPS, SIEM, network- and host-based IDS solutions, and all were compromised. They weren't compromised because of rootkits, hardware-resident malware, incredibly covert, advanced" threats, he recalls of Mandiant's IR clients. "They were all compromised because they had failed at the most basic levels of hygiene."
Meaning they didn't have full visibility of all of their endpoints and servers, didn't keep up with patches and updates, and they didn't segment their networks. "All the malware controls" and tools are worthless once an attacker gains a foothold and obtains legitimate credentials so he's able to move freely throughout the network disguised as an end user, he said yesterday during the Dark Reading Radio program, "Endpoint Security Transformed."
[A slew of startups and veteran security firms are moving toward proactive and adaptive detection and mitigation for securing the endpoint. But few enterprises are ready to pull the antivirus plug. Read "The Rebirth of Endpoint Security."]
Kazanciyan, who is chief security architect for Tanium, an endpoint security firm that lands in the endpoint detection and prevention (EDR) category coined by Gartner, was one of my guests on the program yesterday, as was Edward Metcalf, director of product and solutions for Intel Security/McAfee, a veteran security company that made its mark first as an antivirus firm, but is now also planning to add EDR to its security platform.
While Tanium and Intel/McAfee obviously come from much different heritages, Kazanciyan and Metcalf basically agreed on the underlying problems that have led to a next generation of endpoint technology. The old-school reactive, always-behind-the-8-ball signature approach catches the run-of-the-mill malware, but is no match for the polymorphic and advanced attacks, nor attacks that don't bother to use malware at all and instead abuse standard system or other tools.
Kazanciyan and Metcalf also see EDR as a key component for organizations to get better visibility into their network and endpoints and to catch an infection before it leads to stolen credentials or stolen data. (Of course they both have very different product/platform approaches for it). Locking down the endpoint forces the bad guys to work a lot harder than a phishing or watering hole attack, they say.
"The endpoint is and always will be the ultimate security perimeter," Kazanciyan said. But the new generation of EDR security will raise the bar for attackers: "I do think you can shift the attackers from successfully behaving opportunistically and force them to" target their victim more precisely, he said.
"They would have to work a lot harder to gain access."
Intel/McAfee's Metcalf echoed that sentiment. "As we develop additional tools, they [the attackers] learn to get past them," he said. "Attackers are going to shift their focus" to other more lucrative targets such as the cloud, he said.
And neither one of them expects AV to disappear from the scene anytime soon.
You can listen to the archive from yesterday's program here.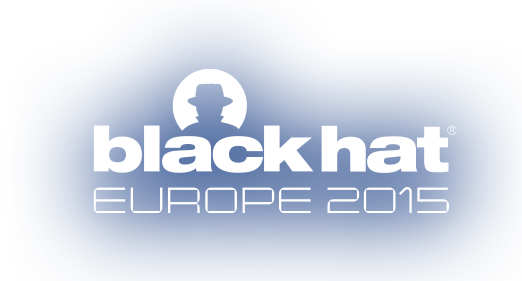 Black Hat Europe returns to the beautiful city of Amsterdam, Netherlands November 12 & 13, 2015. Click here for more information and to register.