Microsoft has confirmed plans to acquire cybersecurity startup Hexadite, which leverages artificial intelligence to detect and defend against cyberattacks.
Boston-based Hexadite was founded in 2014 and has roots in Israel, where researchers are still based. Its technology uses automation for incident response, a move its founders say was made necessary to combat the growth in cybercrime and shortfall of security talent.
Hexadite connects with existing detection tools to investigate and resolve threats. The system is modeled after logic and processes used among human cyber analysts, and relies on threat intel and algorithms to act on alerts as they happen.
When it detects a security threat, Hexidate automatically goes to the endpoint and queries network resources for more information. The result of one investigation can kick off multiple; for example, if the system uncovers malware that could put multiple endpoints at risk.
Microsoft reports more advanced and targeted cyberattacks can cost businesses between $12 and $17 million per incident. It plans to integrate Hexadite's technology into Windows 10 to strengthen enterprise security.
More specifically, it plans to integrate AI-based automatic investigation and remediation into Windows Defender Advanced Threat Protection (WDATP), which it claims will make incident response faster and more effective. Microsoft claims WDATP, which protects against advanced threats like zero-day attacks and ransomware, runs on nearly two million devices.
"Our vision is to deliver a new generation of security capabilities that helps our customers protect, detect, and respond to the constantly evolving and ever-changing cyberthreat landscape," reports Terry Myerson, EVP for Microsoft's Windows and Devices Group.
"Hexadite's technology and talent will augment our existing capabilities and enable our ability to add new tools and services to Microsoft's robust enterprise security offerings," Myerson says.
Officials did not state the exact value of the transaction; however, TechCrunch cites sources who report a price tag around $100 million. Following the close of the deal, Hexadite will be "fully absorbed" into Microsoft as part of its Windows and Devices Group.
"This acquisition will build on the work we're already doing to deliver the tools necessary to stay secure in today's evolving threat landscape," Microsoft says. The Hexadite purchase fits into its overall plan to boost security with new tech like AI and machine learning.
This is the latest in a series of acquisitions targeting smaller cybersecurity companies. Microsoft has also bought Adallom, Aorato, and Secure Islands in recent years to broaden its security portfolio.
Interestingly, the Hexadite news arrives as Microsoft realigns and consolidates some of its cloud, AI, and data platform business units, ZDNet reports. Scott Guthrie, EVP of the Cloud and Enterprise Group, is creating a new Cloud AI Platform division that will handle Azure Search, Azure Machine Learning, Algorithms and Data Science Solution team, Microsoft Bot Framework, and R Server.
Microsoft is also adding a new Azure + Data Platform Group, to be run by CVP of Azure Jason Zander. James Phillips, who currently leads Business Applications Platform and Intelligence, will be head of a new Business Applications Group.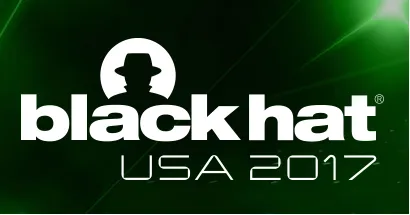 Black Hat USA returns to the fabulous Mandalay Bay in Las Vegas, Nevada, July 22-27, 2017. Click for information on the conference schedule and to register.
Related Content: