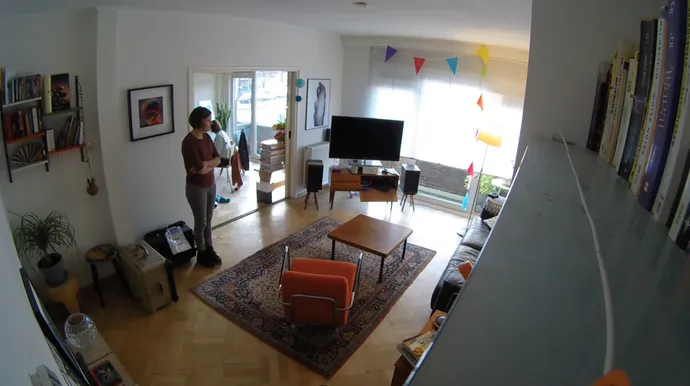 'Virtual Caring,' by Lauren McCarthy & David Leonard
As voice recognition and artificial intelligence enter the consumer technology mainstream, it's only natural that users are turning to Alexa and Google Home to help out with caring for elderly relatives. In the CLTC project "Virtual Caring," Los Angeles-based artists Lauren McCarthy and David Leonard will explore the links among elder care, AI, and surveillance.
McCarthy's previous works have examined social relationships in the midst of surveillance, automation, and algorithmic living. She's also the creator of p5.js, an open-source programming language with over 1.5 million users, for learning creative expression through code online. Leonard works in video and the visual arts.
The two creators plan to install a network of remote-controlled cameras, microphones, lights, locks, and appliances in the homes of elderly subjects. Their plan is to then serve as virtual caregivers, responding to the residents' requests — and even proactively making suggestions — while documenting the undertaking with a series of 360-degree cameras, according to McCarthy and Leonard. With so much focus on aging in place among Baby Boomers, the project could yield useful insights – and places where technology is indeed intrusive.
(Image: Lauren McCarthy)